Australia: Electric Fields perform live their Eurovision national selection entry
Electric Fields , who we'll see in the upcoming national selecrtion Eurovision – Australia Decides, performed for the first time live their national selection entry .
National broadcaster, SBS , revealed Electric Fields' national selection entry  entitled  "2000 and Whenever". The band performed live for the first time their national selection entry during a concert on New Year's Eve . Take a look at the snippet SBS published through its Twitter account: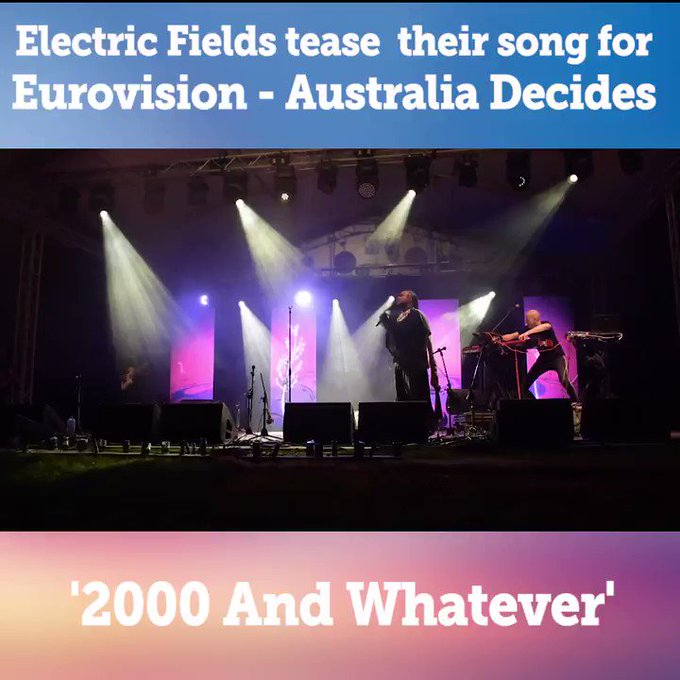 The lucky crowd at @Woodfordia ushered in 2019 with the first performance of @ElectricFmusic's entry for #Eurovision #AusDecides – '2000 And Whatever' pic.twitter.com/oAstdG9xon

— SBS Eurovision (@SBSEurovision) January 1, 2019
 THE NATIONAL FINAL
The acts announced to compete in the upcoming national selection are :
Mark Vince
Sheppard
Kate Miller-Heidke
Electric Fields
Courtney Act
Aydan Calafiore
Leea Nanos
In 2018  Jessica Mauboy represented the country in Lisbon "We Got Love", which finished  20th with 99 βαθμούς.
Source: SBS