Australia: SBS reveals first four competing acts of national final "Eurovision: Australia Decides"
The Australian broadcaster, SBS revealed the first four singers who will be competing in Eurovision – Australia Decides in Gold Coast.
The news is out! @kmillerheidke, @wearesheppard, @TheMarkVincent and @ElectricFMusic will perform at #Eurovision #AusDecides on the Gold Coast on February 8-9!

More artists announced soon… pic.twitter.com/I7qOxBsNla

— SBS Eurovision (@SBSEurovision) December 2, 2018
The first four acts confirmed for the first Australian national final are Mark Vince, Sheppard, Kate Miller-Heidke and Electric Fields . SBS selected the four acts to compete in the upcoming national final.  One of the four , Sheppard , stated to the Daily Telegraph that;
We're excited at the prospect of representing Australia in what feels like the pop music Olympics.
WHO ARE THE FOUR NF ACTS
Sheppard
Sheppard are an indie pop band from Brisbane form in 2009 . Their debut studio album, Bombs Away, was released on 11 July 2014, and peaked at No. 2 on the ARIA Albums Chart and was certified gold by the Australian Recording Industry Association, while their second single, "Geronimo", spent three weeks at No. 1 on the ARIA Singles Chart and was certified 5× platinum. At the ARIA Music Awards of 2013, Sheppard were nominated for Best Independent Release for "Let Me Down Easy". At the 2014ceremony, they were nominated for Album of the Year, Best Group, Best Independent Release, Best Pop Release, Song of the Year, Producer of the Year, and Best Video and won the 2014 ARIA Award for Best Band
Kate Miller-Heidke 
Kate is an Australian singer-songwriter and actress. Although classically trained, she has followed a career in alternative pop music. She was signed to Sony Australia, Epic in the US and RCA in the UK, but is now an independent artist. Signed to Sony Australia, Miller-Heidke released her third EP Circular Breathing in 2006, followed by her debut album Little Eve on 15 June 2007. The album was certified gold in Australia. Miller-Heidke performed as the "female protagonist" in Michel van der Aa's interactive song cycle film The Book of Sand, and debuted as a screen actress in the ABC comedy opera miniseries The Divorce, which was broadcast in December 2015. In 2017, Miller-Heidke released a live album called, "Kate Miller-Heidke and the Sydney Symphony Orchestra, Live At The Sydney Opera House". In which some of the songs include from her previous albums, such as: "The Last Day on Earth", "O Vertigo!" and "Sarah"
Electric Fields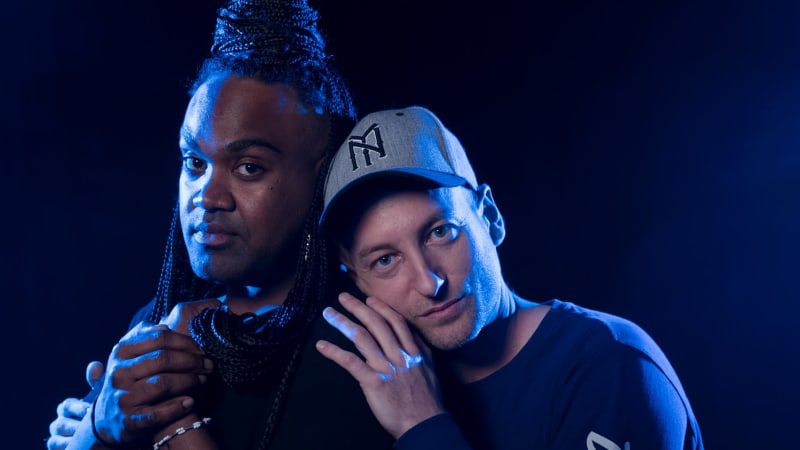 Electric Fields are a new music duo formed of Michael Ross and Zaachariaha Fielding. This potent new music brings together the brilliance and creativity of music producer Michael Ross, with the mesmerising sensitivity of Zaachariaha Fielding – whose rare and beautiful voice has been described as 'taking soul to the stratosphere'. Co-creating music that is as exciting as it is emotionally moving – the beauty and sheer power of their musicality is breathtaking. Often featuring Zaachariaha's traditional language of the Anangu Pitjantjatjara Yankunytjatjara people, Electric Fields music ranges from pop to epic-scale electronic works, through to intensely intimate story-songs.
Mark Vincent
Mark is an Australian tenor. Vincent won the third season of Australia's Got Talent in 2009 and signed with Sony Music Australia immediately after. As of 2018, Vincent has released seven studio albums and one "best of".Vincent released his debut studio album, My Dream – Mio Visione in July 2009. The album peaked at number 2 on the ARIA Charts and was certified platinum. In 2010, Vincent released Compass which peaked at number 5 and The Great Tenor Songbook which peaked at number 18.
In 2011, Vincent released his fourth album, Songs from the Heart which peaked at number 10. In 2013, Vincent released The Quartet Sessions, followed by Best So Far in April 2014. In 2014, Vincent made his music theatre debut in the highly acclaimed Australian production of Dirty Dancing, which played 130 shows around the country.Vincent's sixth studio album was a collaborative released with Marina Prior in 2016. The album debuted at number 5. Vincent and Prior toured the album. Vincent performed at Carols in the Domain in Sydney for the eighth consecutive year on 18 December 2016.
In April 2017, Vincent released his seventh studio album, A Tribute to Mario Lanza. In May 2017, Vincent played the role of Freddy in the Australia production of My Fair Lady.
Eurovision-Australia Decides is scheduled to take place on 8 and 9 February at Gold Coast. The national final will take two days and on  February 9 a live public voting alongside with a jury will determine Australia's next Eurovision entry. Hosts of the show will be  Myf Warhurst and Joel Creasey, both Eurovision Commentators since 2017.
In 2018 Australia internally selected Jessica Mauboy to represent the country with her entry We Got Love in Lisbon which finished in 2oth position.
What do you think of Australia's new format of national selection? Do you think it can bring back the successful results of the first years? Stay tuned on the INFE Network for more news about the Australian national selection for Eurovision 2019.