Australia: SBS reveals three more national final contestants
The Australian national selection is unwinding as another set of three contestants of Eurovision: Australia Decides, have been revealed by the SBS, the Australian national broadcaster.
Australia will hold its first Eurovision national final on Saturday 9 February at the Gold Coast Exhibition and Convention Centre on the Gold Coast, Queensland. A total of 10 acts will fight for the golden ticket to Tel Aviv during the live televised show. The national final will take two days and on  February 9 a live public voting alongside with a jury will determine Australia's next Eurovision entry. Hosts of the show will be  Myf Warhurst and Joel Creasey, both Eurovision Commentators since 2017.
SBS has revealed the names of three more acts who will compete in the 2019 Australian national final:
Courtney Act

Aydan

Leeia Nano
These three will be joining the first four contestants that were revealed by the broadcaster at the beginning of the month.
WHO ARE THE THREE NEW CONTESTANTS
Aydan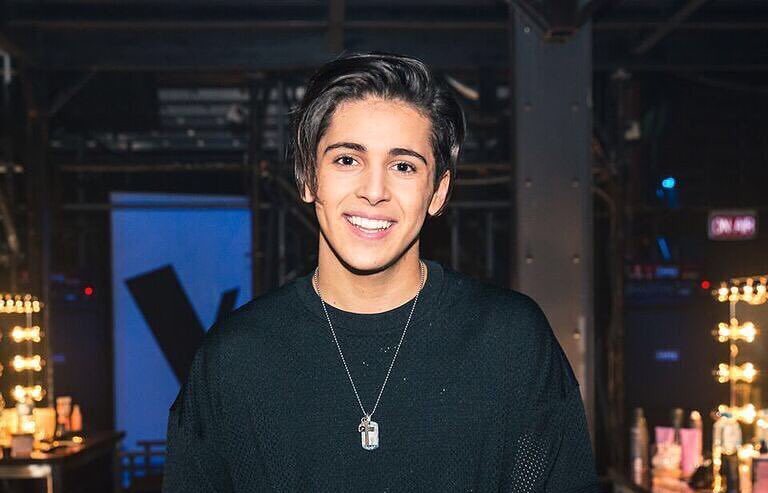 Teen pop Aydan,who made it to the final four in The Voice this year, has been given another lease of television life with the offer to sing at the Australian selection show. Clearly organisers are wanting to engage the same young female fans who supported his campaign on The Voice for their big gig. He first appeared on our screens in the comeback series of Young Talent Time at the age of 10. Aydan stated on his national final participation:
Having been a fan of Eurovision, it's really hard to comprehend that I am going to have a shot at representing our country at the Eurovision Song Contest. I have such a supportive fan base and I am hoping that together we'll go on this journey and see a new generation of Eurovision fans.
 Courtney Act
The charismatic drag superstar has already been assigned her song, Fight For Love, for the local selection shows which will be held on the Gold Coast.One of the first artists to show their gender fluidity during season one of Australian Idol.In 2014 she returned to television as one of the top 3 in Season six of  RuPaul's Drag Race and in 2018, she entered the UK Celebrity Big Brother house. The act stated on her new assignment:
A sweet 16 years after Australian Idol, I have the chance to show Australia how I have grown as an artist and a performer and I am so excited. To compete to represent Oz in Eurovision is second only to being on that stage in Tel Aviv and singing my lungs out for my country. I've sat at home every year since Guy Sebastian competed in 2015 and have been so keen to be a part of it. Now, this might be my chance!
Leea Nanos
The 16-year-old Melbourne singer songwriter Leea Nanos grabbed the attention of Australia's Head of Delegation Paul Clarke when she uploaded Set Me Free as a potential song for the local contestants. Instead of assigning it to a well known artist, Clarke decided he wanted her to show off her own powerful pipes and perform it at the SBS contest. Recognised for her vocal skills, in the last three years she was honoured with the invitation to perform at The Olivia Newton John Wellness Walk and Research Run. Leea has supported Australian artist Isaiah Firebrace, performed at the MCG for the Alannah & Madeline Foundation.
Leea says:
Being the youngest and most inexperienced in the competition I know I'll need to really bring my A-game to the stage. It's unreal that I've got this opportunity to perform on the same stage as all of these high-profile Australian artists — artists I admire and aspire to be like.
In 2018 Australia internally selected Jessica Mauboy to represent the country with her entry We Got Love in Lisbon which finished in 20th position.
What do you think of Australia's three new national finalista? Do you think either of them can bring back the successful results of the first years? Stay tuned on the INFE Network for more news about the Australian national selection for Eurovision 2019.