Austria: Vincent Bueno to perform the song "Amen" at Eurovision 2021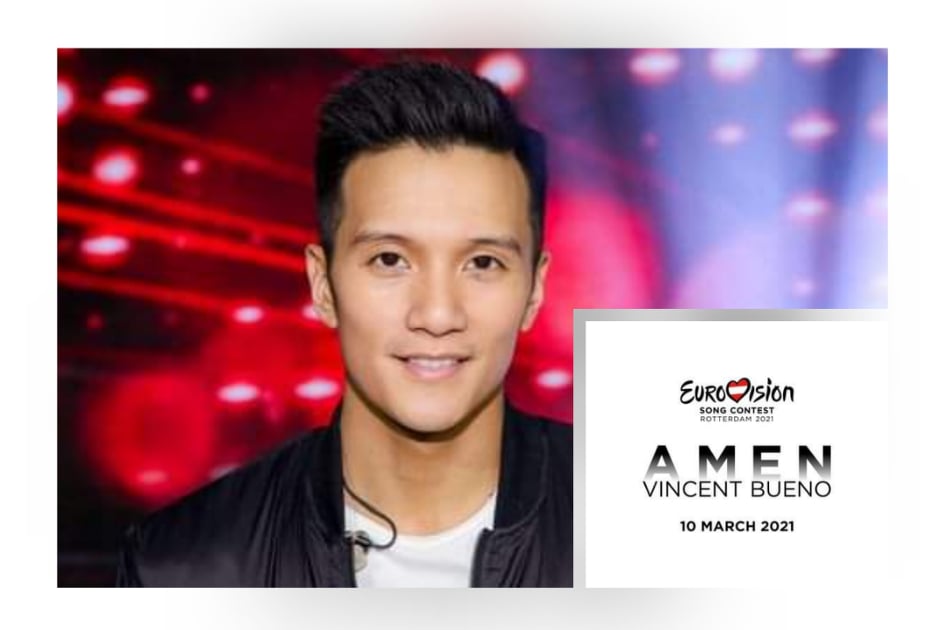 The Austrian Eurovision 2021 act , Vincent Bueno,  will sing the song titled "Amen" on Rotterdam Ahoy's stage next May. 
Vincent Bueno will perform "Amen" at Eurovision 2021, news that were released by Eberhard Forcher, member of the Austrian delegation who is in charge of selecting the country's hopeful and entry.
The Austrian representative, had previously shared that his ESC 2021 entry is something different and not close to his personal style of songs. 
Vincent Bueno was selected internally to represent the country at Eurovision 2020 in Rotterdam witht the song "Alive" but as the event was cancelled due to the coronavirus outbreak, missed the joy to perform in Rotterdam. However he will have the chance to complete his Eurovision journey with a new song this year.
The Eurovision story so far
Austria joined the Eurovision family back in 1957 and has won the competition two times in its history. The first victory came with Udo Jurgens in Eurovision 1966 and the song "Merci, Chérie"   while  Conchita Wurst with her entry Rise Like a Phoenix in Eurovision 2014 gave the country its second win.
In 2018 Austria selected Cesar Sampson via an internal selection and represented the country with his entry Nobody but you. The Austrian act achieved a honorable 3rd placing in the Grand Final by winning  the jury voting winning the jury voting.In 2019, the electropop singer-songwriter PÆNDA represented the coutry with her song "Limits" which unfortunately didn't make it to the Grand final , as she finished 17th in the semi final.
Image: Twitter/Austrovision_at