Belgium 2018: Sennek talks to INFE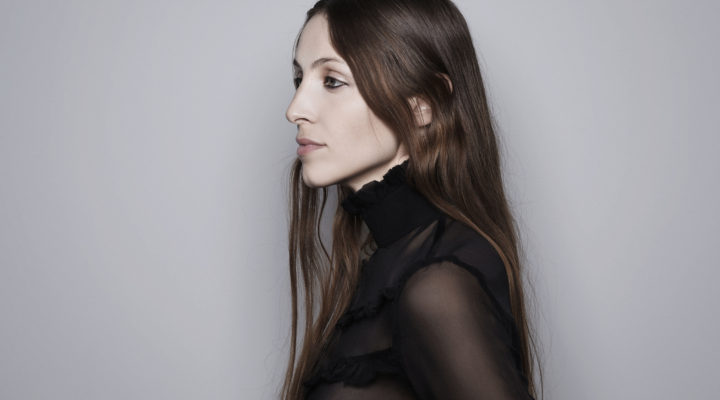 Sennek or Laura Groeseneken as her real name is, will represent Belgium at 63rd Eurovision Song Contest with the song " A matter of time". Despite her heavy program, she  took a break from her rehearsals and answered some of the questions of INFE Greece. Like all contestants, Sennek from Belgium is in the final line before leaving for Lisbon and spoke to us about her trip to Eurovision.
How do you feel you have been given the opportunity to represent your country in a big event like Eurovision?
It's really perfect. I am a little anxious, of course, but I am also excited to see the stage in Lisbon. I hope my performance will touch the world and make Belgium proud!
Could you tell us a little about yourself and your artistic name, Sennek?                                                       
Well, I've been creating music with this name for a long time, which has a slightly mysterious sound. It's also personal, as it comes from my surname, Groeseneken. Because it is closely linked to all the decisions made during the Eurovision journey, it makes sense to use it in this adventure.
How did the direct broadcasting by the public broadcaster of Belgium, VRT come up?
Obviously VRT has been following my course for some time and last summer they contacted me and they asked if I wanted to represent Belgium. The truth is that I thought about it for a while, as it is a huge responsibility, but I am happy to answer positively.
How would you describe "  A Matter Of Time"  and what is its message?
The song talks about the intensity we feel when something valuable disappears and we have to see the beauty in it. I want to tell people what life is not always "unicorns" and "rainbows", but adversity and ugly experiences allow us to mature.
Over the past three years, Belgium has managed to reach  in the final tenth of the Contest. Do you feel anxious about the results?
It gives me extra pressure but I believe this will work positively and make my appearance much better.
Why is Eurovision so important to you?
Music connects people and Eurovision manages to bring together so many different countries. Also, it is important and fun that you not only support your own country, but also others. In the end, this is the meaning of the contest, to express your love for a different song comfortably and to bring you with other people.
You were one of the composers of Gravity, from the famous Hooverphonic band. How was this experience for you?
It was wonderful to work with Alex. We have a very special relationship. Every time we work together is fun and valuable simultaneously. For me, he is one of the best Belgian creators to have.
Your favorite Eurovision entry?
I love Jamala in 1944. It was so strong. Also Blanche last year did a great job for Belgium.
We  wish Sennek good luck success in Eurovision and everything that follows afterwards!