Belgium: The Final Show!!!!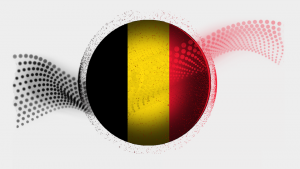 After 2 live shows of Eurosong 2016, Belgium is ready to choose. 5 candidates – 5 songs!!! Everyone is ready for the final show on VRT (the Flemish Broadcaster of Belgium)
The final of Eurosong 2016 will take place on Sunday, 17 January, at 20:25 CET
Hadise (Turkey's representative in 2009) will open the Final show and then we will listen to the 5 candidate songs. All candidates will perform their songs live, like they did one week before, when they presented their songs.
The 5 candidate songs are:
Amaryllis Uitterlinden – Kick the habit
Tom Frantzis – I'm not lost
Laura Tesoro – What's the pressure
Adil Aarab – In our nature
Astrid Destuyver – Everybody aches
After the live show, the winner will be decided by an International Jury (10 countries – 50%) and by televoting (50%). The 10 countries of the International Jury are:
Latvia
Montenegro
The Netherlands
Sweden 
 Ireland 
 France
 Hungary 
 Azerbaijan
 United Kingdom
 Greece
After the International voting and televoting, the top two entries will  qualify to the Superfinal. The winner, who will represent Belgium at the ESC 2016,  will be decided by televoting only.
Belgium will be the 3rd country on Sunday (after Albania and Ireland) that will choose their song for Eurovision Song Contest 2016. What's your opinion of the 5 candidate Songs and their representatives?