Bulgaria: BNT returns to the Eurovision Song Contest; On November 25 the Eurovision 2020 act to be unveiled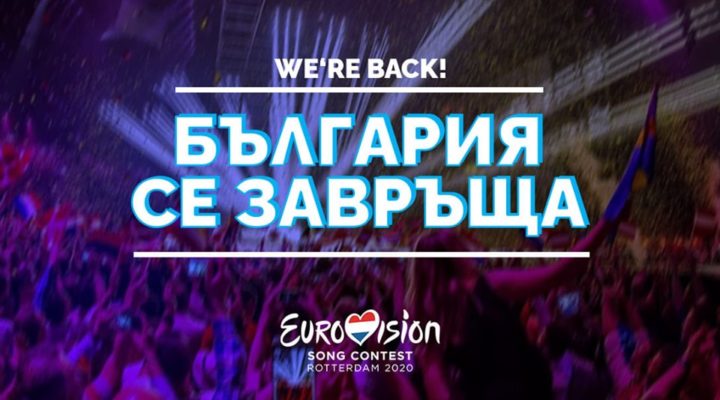 BNT, the Bulgarian national broadcaster, has confirmed  that Bulgaria will make a comeback at the next edition of the Eurovision Song Contest in The Netherlands.
After a year of absence Bulgaria is back! BNT has confirmed to ESCToday that the country will be returning to the Eurovision Song Contest next year in Rotterdam. Last year although Bulgaria initially confirmed preliminary interest in participating at the 2019 Eurovision Song Contest in Tel Aviv, due to financial reasons decided eventually to withdraw from the contest.
Official statement | Sofia, 30th of October

We are delighted to announce that Bulgaria is set to take part at #Eurovision 2020. More exciting details will follow soon. pic.twitter.com/SGTwpQfhjO

— Eurovision Bulgaria 🇧🇬 (@bg_eurovision) 30 Οκτωβρίου 2019
 Eurovision 2020 act on November 25
On November 25 , BNT  will be unveiling its Eurovision 2020 act through a special press conference  in Sofia . Within the framework of the conference the broadcaster will introduce to the public the production company behind the 2020 Bulgarian ESC entry and the music production company from UK. BNT officials will shed some light on the details of Bulgarian Eurovision project and its objectives.
The Eurovision story so far
Bulgaria debuted in ESC in 2005 in Kiev. The Balkan country has already 12 participations in the contest and has made it to the Grand Final show only 3 times. in 2007 represented by Elitsa and Stoyan (5th place), in 2016 it was Poli Genova (4th place) and in 2017 Kristian Kostov was the runner up.
Bulgaria's last participation, after 2019 withdrawal, was in 2018 with Equinox and their entry Bones which finished 14th in the Grand final.