Cyprus: Foureira's latest single "Caramela" official music video released
After the audio release of Eleni Foureira's new single , Caramela, which is signed by the composer of the ESC 2018 winning entry Toy, her label released the official video of the song. Eleni's latest work is the soundtrack of the film directed by Pierro Andrakakos, entitled "Aegean SOS"
About the film
The story unfolds in the Summer of 2018 and in the Aegean Sea where number of Greek and Turkish frigates sail all over the area. A big earthquake brings on the surface a new small  island in disputed territorial waters.  The two sides send immediately troop to occupy the new piece of land . The two platoons manage to control each one a 50% share of the island bringing shortly the two sides in and the hilarious but serious too situations. Hunger, madness, love and soldiers all available to kill each other for the sake of a beautiful woman.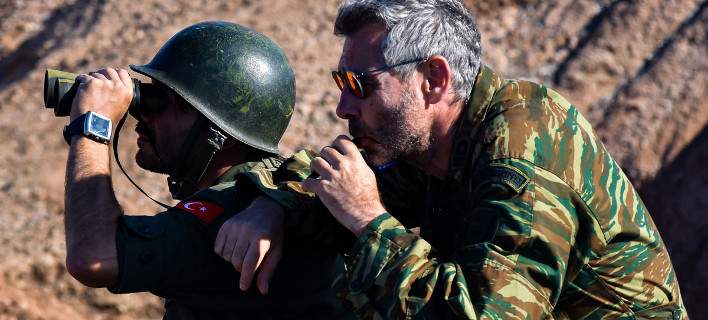 Η Ελένη Φουρέιρα and «Caramela» in the film
The explosive artist apart of being the singer of the film's soundtrack, will have a small role in the film, according to what was lately revealed. Possibly, the artist will have to do with one of the Greek soldiers named Mavrogianneas (actor Panos Vlachos) who declares having a crush on Eleni.
The shooting of the clip took place in Anavissos, an area in the southern coastline of Athens and once more Eleni get all credits!This is not the first time Eleni participates in a film. In 2017 she had a small role in the film Bachelor 2 and  her song "Vasilissa" (Queen) was the soundtrack of the movie.
"Aegean SOS" is will go public in cinemas on November 15 by ODEON.

Take a look at the fresh new video and a smashing Eleni Foureira: