Eleni Foureira slays on the Athens Pride 2019 stage!
The Greek capital of Athens celebrated last night its Athens Pride 2019 event under the slogan "The road marks our own history". Due to the Athens Pride event the center of Athens was decorated in rainbows colors while the people's participation exceeded all expectations as almost 100.000 people attended the event making it the most successful of the last years.  Around 7 pm the Pride parade began with people and tributes of the parade  marching under the rhythm of  drums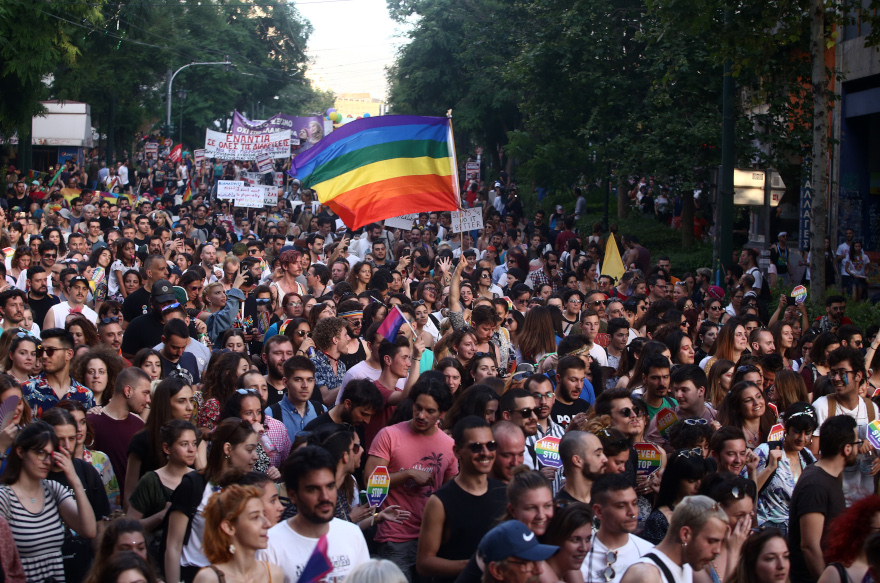 The post parade concert
Following the Pride parade  Ελένη Φουρέιρα alongside with other acts got the stage to present an impressive music concert program. The queen of pop in Greece, after attending several Pride events across Europe was present this time in this year's Athens' Pride conveying through her music a strong message for equality, freedom and love.
This is Eleni's second time at the Greek Pride, during which she gave an explosive performance on stage in front thousand of people. The Cypriot Eurovision 2018 representative performed some of her own hits among which «Fuego», new songs from her new  EP «Gypsy Woman», that was recently releasedby Panik Records, such as the new hit «El Ritmo Psicodelico», and other other major international hits.
Check out some of Eleni's impressive moments on the Athens Pride 2019 stage:
H Ελένη performing "Fuego"



Δείτε αυτή τη δημοσίευση στο Instagram.
The Greek acts performing her new hit "El Ritmo Psicodelico"
Eleni performing some of the all time classic international hits :
Foureira slays on stage bringing waves of enthusiasm to the audience:
After her Athens Pride 2019 performance , as in other Pride events across Europe, Eleni will continue with her sold out tour program through out the summer.
Eleni Foureira in Eurovision 
Eleni Foureira  represented Cyprus in the Eurovision Song Contest 2018 with the song "Fuego". On 8 May 2018 she qualified from the first semi-final to the grand final, where she finished second with 436 points, the best result Cyprus has ever achieved in the contest.
After her achievement with "Fuego" in Eurovision 2019 ,  Eleni has met growing success across Europe holding concerts and attending major music events. Lets remember how it all started in Lisbon at Eurovision 2018: