Eurovision 2019: KAN releases new Eurovision stage material and details
The Israeli national broadcaster, KAN, which is repsonsible for Eurovision 2019 has revealed some more pictures of the Eurovision stage and details on the whole setting.

This year's Eurovision stage designer, Florian Wieder, during an interview on  tv channel KAN 11 revealed more detail on the ESC stage , what objectives serves the setting and his special relation to Israel. Wieder stated that the stage has been inspired by the Star of David, justifying the triangle shape it has. In addition , there are other hidden inpirations on the stage , such as the 12 columns on the  back part of the stage which represent the 12 Tribes of Israel. Further on Florian said that is main objective is to showcase the country's heritage, culture and national elements .
The stage desinger confirmed that they are working around the clock to have things ready on time. All  preparations are in full progress and the collaboration with vendors, scenic and tech companies are ongoing, in order for everything to be settled in the right way.
Speaking about his personal relation with Israel he outlined his Jewish routs from his mother's side and the fact that he has visited Tel Aviv several times and has close friends in the country. His ex girlfriend is also from Tel Aviv.
Here is the whole interview on Channel 11: 
A FEW WORDS ABOUT FLORIAN WIEDER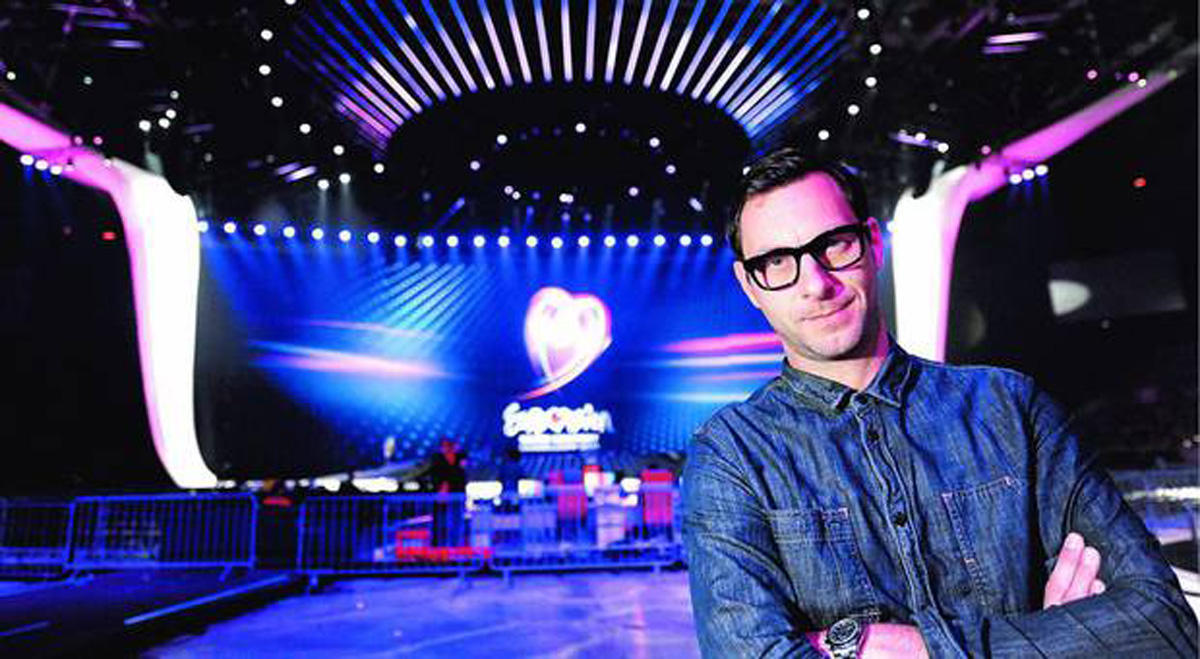 Florian Wieder's experience includes the Eurovision stages in Düsseldorf (2011), Baku (2012), Vienna (2015), Kyiv (2017) and Lisbon (2018). Apart from Eurovision he has worked on projects such as The X Factor talent show in Great Britain and the USA, and the MTV Video Music Awards. Florian is amongst the most recognised stage designers in the world today, having gained much fame and achieved many awards for his work in many projects internationally. He has been behind the stages during concerts of great artists such as U2 and Robbie Williams and many more.
The 2019 Eurovision stage will be built  at Expo Tel Aviv's newly built Pavillion 2. The 2019 Eurovision Song Contest is scheduled to be held on 14, 16 and 18 May in Tel Aviv, Israel.
Source: ESCToday / KAN 11