Eurovision 2020: Dutch broadcasters' officials visit Rotterdam to assess potential venue and infrastructure
The municipality of Rotterdam and the management of Ahoy was all ready for the arrival of the Eurovision Song Contest to Rotterdam. Maastricht is also still in the race, but Rotterdam's Rotterdam Councilor for Culture Said Kasmi is very confident that the organization will choose its city.
On Thursday a delegation of NPO, AVROTROS and NOS officials visited the Rotterdam Ahoy in Rotterdam in order to inpspect the potential venue, the city's infrastructure and  checked out the city's Eurovision 2020 plan.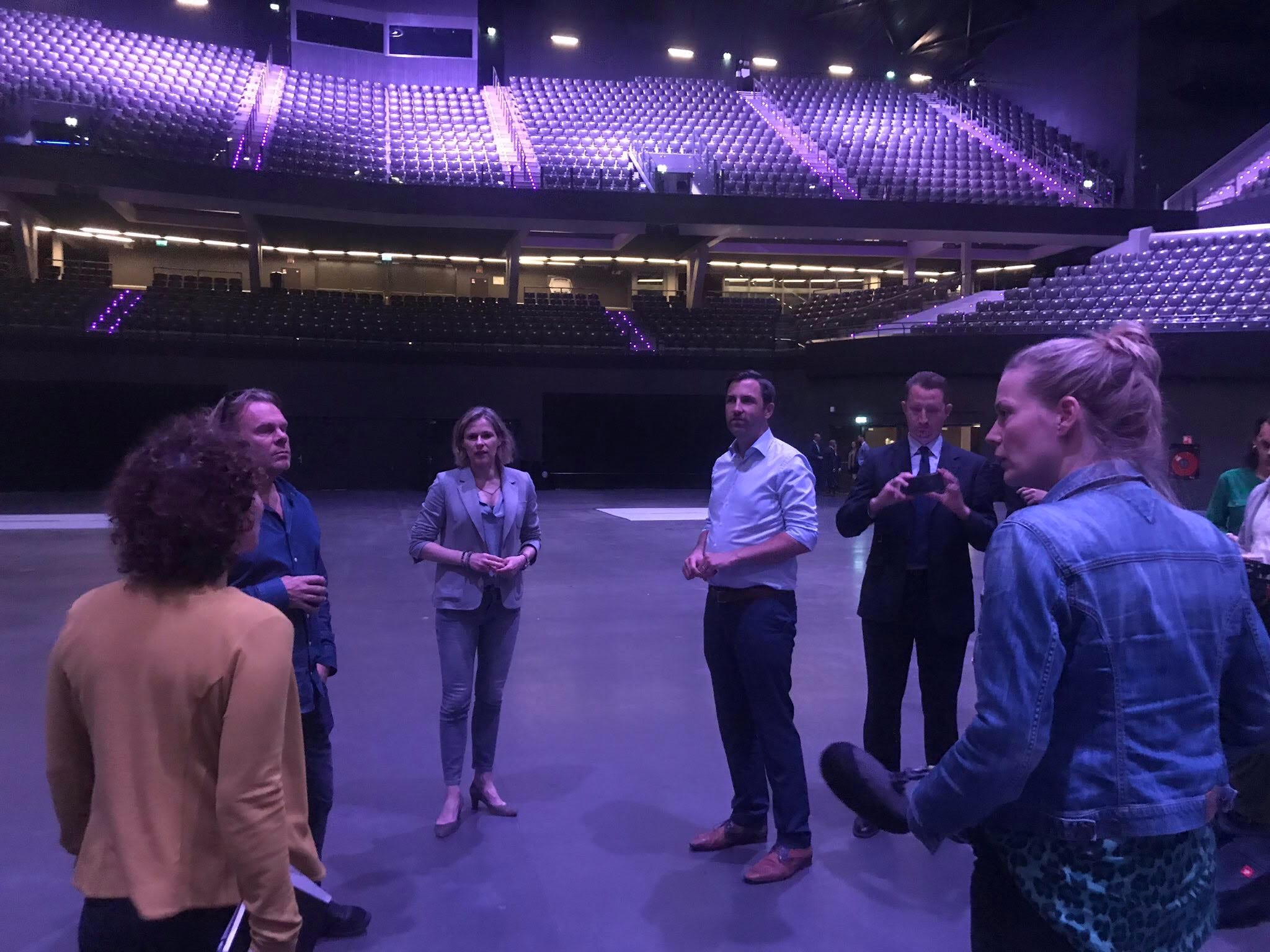 Selection commitee visits Rotterdam Ahoy
The delegation visited Ahoy on this morning. Ahoy's director Jolanda Jansen stated:   
The meeting was incredibly substantive. First we went through the bidbook in great detail, we presented ourselves as a city and of course walked around the building. We had some ideas about the different spaces, we looked at them and we spent a few hours 
Ahoy employees have recently looked closely at the requirements of the contest's organization in order to be well prepared for the arrival of the delegation. "We've been doing a lot of homework lately, for example with colleague buildings that have organized the festival in recent years, such as Stockholm, Vienna and Lisbon," says Jansen.
The city's  Councilor for Culture Said Kasmi says:
It was very good to discuss that with each other. A very important lesson is that all of this is greater than anything I think I have ever experienced. 

Immediately there will be 246 million viewers worldwide. Eyes focused on Rotterdam and a lot of visitors who will be of course here  the city. We are in the starting point of steering that in the right direction.
The Junior Eurovsion experience
More than ten years ago the Junior Eurovision song contest took place in Rotterdam and the organizing European Broadcast Union (EBU) has not forgotten that, Sietse Bakker of the NPO thinks:
The EBU has had a good experience of the Junior Song Contest here in 2007. I think that certainly counts. Ahoy is a very nice location for three very spectacular TV shows. There are of course all kinds of spaces around it for the press, the production and delegations that will be here for the contest.
The delegation from the three Dutch broadcasters visited Maastricht previously this week in order to take a closer look at the potential venue, its premises and the city's infrastructure and plan for hosting the contest. However the decision for the city that will host the 65th edition of the Eurovision Song Contes will be revealed no sooner than mid August. 
Source: rijnmond.nl , ESCToday