Eurovision 2020: Eurovision Village location revealed
The area where the  Eurovision Village 2020  in Rotterdam will be located has been revealed while Rotterdam City is under full steam preparing itself for the Eurovision Song Contest. 
Preparations in Rotterdam are in full swing in order the city to be 100% ready to welcome the Eurovision Song Contest and the fans from around the globe.  The 2020 Eurovision Village will be spottted at Binnenrotte, in central  Rotterdam.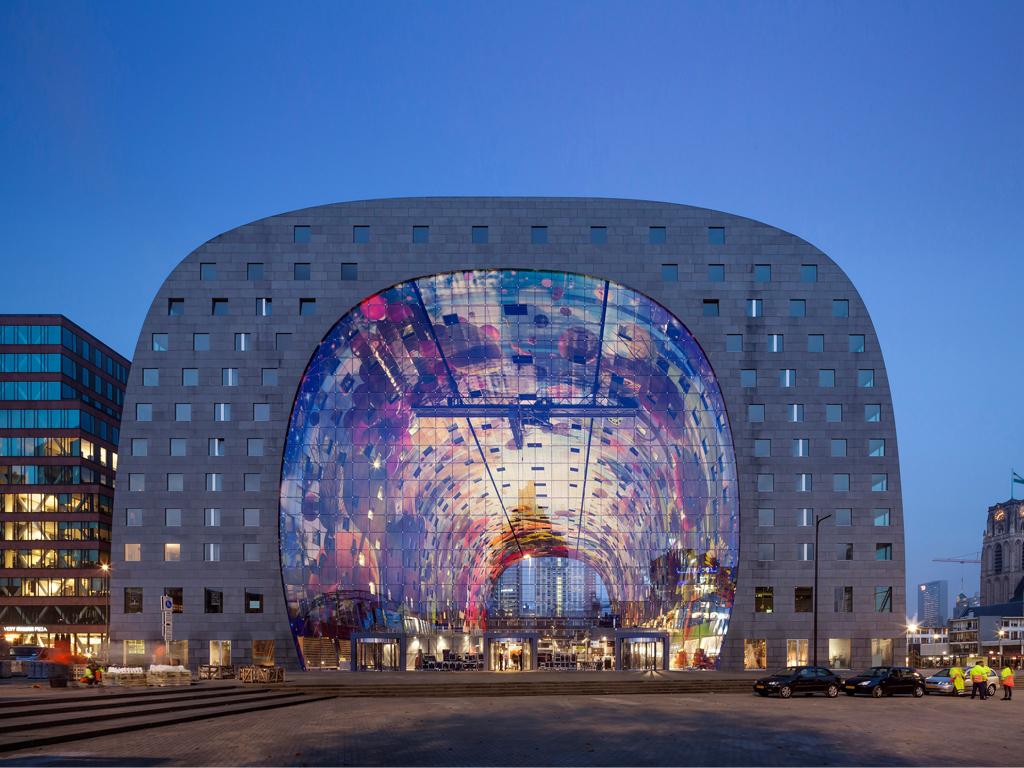 The site comes between the Markthal, Blaak station, the Central Library and the Librijesteeg. The location was chosen after careful consideration and on the advice of the (safety) services, with the least possible inconvenience to the environment as a starting point.
A few words about Binnenrotte
The Binnenrotte was originally the part of the river Rotte within the buildings of Rotterdam . In 1871 the Binnenrotte was filled in for the construction of the railway viaduct on the Rotterdam- Dordrecht line . The viaduct was demolished after the construction of the Willemsspoort tunnel in 1993 . Since then, the Binnenrotte has been a large open space Binnenrotteplein that is used on Tuesdays and Saturdays, and during part of the year also on Sundays, by the Rotterdam Center Market, a general commodity market with more than 450 stalls.
The Eurovision Village
This edition's Eurovision Village will open on Saturday, May 9 and will be welcoming the fans up to Saturday, May 16. The design of the Eurovision Village will be announced shortly. In mid-March an information stand about the Songfestival will be set up in the Central Library of Rotterdam. On a number of days the stand is staffed to answer questions personally.
The official 'fan zone' of the festival where various Eurovision artists present their music and fans come together. Everyone can enjoy, because this stage is free of charge. Live performances, competitions,  parties will all take place at this central Eurovision meeting point. In addition to all this visitors will be able to view the three live shows on big screens while stands demostrating the local food will be located at the same spot.
The  Eurovision Song Contest 2020  is set to take place on  12, 14 and 16 May at the Rotterdam Ahoy in Rotterdam, The Netherlands.