Eurovision 2020: NPO reveals Eurovision 2020 stage design
The Dutch national broadcaster, NPO, has revealed how the Eurovision 2020 stage design will look like. 
With just under six months to go to the two semi-finals and the final, the first images of the backdrop for the Eurovision Song Contest 2020 are unveiled today. The decor is inspired by the theme 'Open Up' and the typical Dutch flat landscape.
After a year of absence, the so-called 'Green Room' – where the artists take a seat after their performance – will return to the venue. This will make the audience feel even more connected with the artists from the 41 participating countries.
The Eurovision stage in Rotterdam will be yet again designed by the internationally acclaimed stage designer Florian Wieder. This will be Florian's 7th time to be assigned with the stage design and the 4th successive year.
Florian Wieder  stated on the design:
The design shows the connection between the sky, the sea and the land. The horizon links these elements and that horizon will work as a window to open up the world of Eurovision 2020. The floor plan of the stage is inspired by the canals and bridges that connect land and water in the Netherlands. With this design, we want to bring the artists as close as possible to the audience.

I was inspired by the unique characteristics of Dutch Design. Based on that, I wanted to create an unconventional, minimalist and modern concept for next year's show. I am very happy that the Dutch public broadcaster has been so openminded and has enthusiastically embraced this design. As far as I'm concerned, this is a new chapter in stage design, a wish I have had for a long time.
Sietse Bakker (Eurovision 2020 Executive Producer Event) says:
The design is innovative, modest and functionally smart. This way we can create a completely different look for each of the 41 participating acts, opening and interval acts and during the voting results. We'll present an innovative stage design, grand in its simplicity and yet full of surprises. The designer has perfectly translated this wish into his design. While his experience is clearly reflected in this design, he knows how to surprise.
A few words about Florian Wieder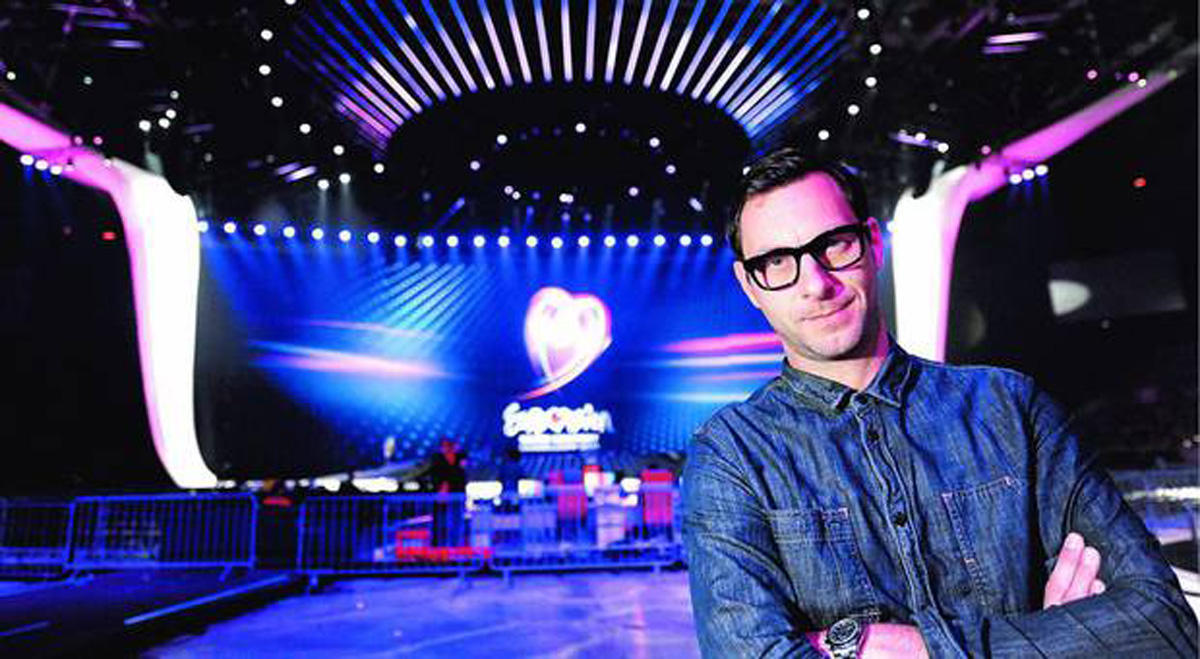 Florian Wieder's experience includes the Eurovision stages in Düsseldorf (2011), Baku (2012), Vienna (2015), Kyiv (2017) and Lisbon (2018). Apart from Eurovision He has worked on projects such as The X Factor talent show in Great Britain and the USA, and the MTV Video Music Awards, Emmy Awards and various other major well-known international TV programs. Florian is amongst the most sought after stage designers in the world today having gained much fame and achieved many awards for his work in many projects internationally.
The 2020 Eurovision Song Contest is scheduled to be held on 12, 14 and 16 May at the Rotterdam Ahoy in Rotterdam, The Netherlands.
Source: pers.npo.nl