Eurovision 2021: ESC entries meet global success on Spotify charts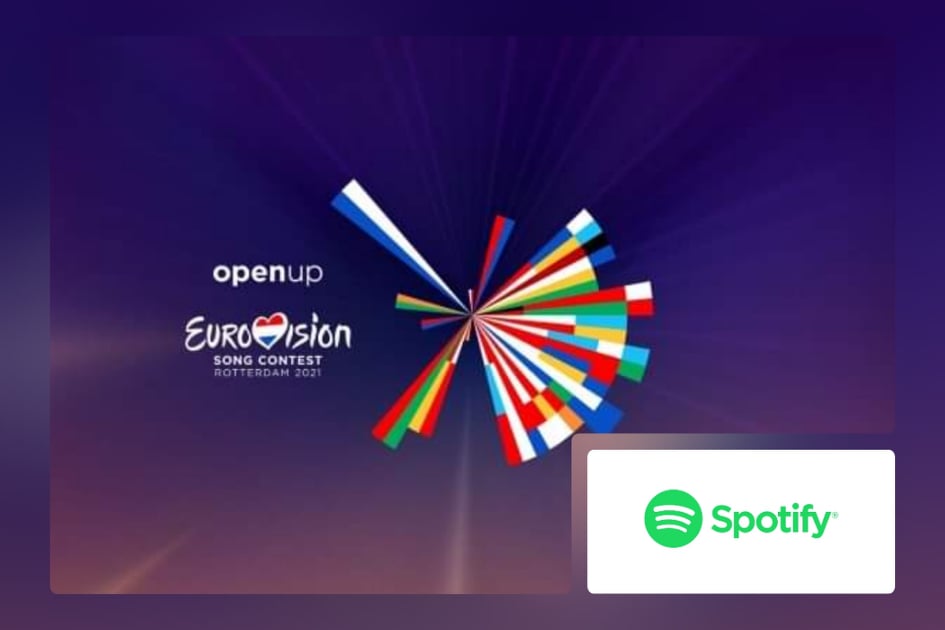 As the lights of the 65th Eurovision Song Contest went off, the time for the ESC 2021 entries to shine began meeting great success across the globe on Spotify charts.
From their first day of release Eurovision entries have been hitting high places on the charts around the continent. Following the contest itself, the song we saw in Rotterdam starting meeting even wider success.
Maneskin's winning entry
Maneskin's 'Zitti e Buoni' since the day their song was released competing in the 71st Sanremo Festival, the track debuted 14th in the local charts and in one week reached the 2nd place while the song has sold over 140.000 copies in the country achieving a double platinum status. 
Currently the song with more than 3,9 million streams in the global spotify charts has reached the 9th place which is a record position for an Italian track. Further on the song has reached the 12th spot in the Uk charts marking the first Eurovision entry ever to debut in the top 50 in the British Top 200 Spotify chart. In Lithuania 7 additional songs of Maneskin feature the country's top 50. 
Meanwhile the Italian ESC winning entry has achieved remarkable placing in other countries too:
Austria #2
Belgium #1
Bulgaria #1
Czech Republic #9
Denmark #6
Estonia #1
Germany #2
Greece #1
Hungary #21
Israel #5
Iceland #1
Ireland #16
Italy #2
Lithuania #1
Latvia #1
Norway #1
Netherlands #1
Portugal #3
Poland #4
Russia #2
Spain #9
Sweden #1
Switzerland #2
Ukraine #1
The rest Eurovision 2021 entries
The rest acts and their repespective ESC songs are riding their own wave of success across the continent. In several countries the top places in the charts are almost covered by ESC 2021 entries. Namely, in Estonia and Latvia the entire top 5 is made up by Eurovision entries while in Iceland the entire top 10 is exclusively of Eurovision 2021 songs. 
The Global Top 200
While the the ESC 2019 winning song "Arcade" by Duncan Laurence is still in the global top 50 and placed at present time at #37 with 1.7 Million streams, this is our the placing look like for the other Eurovision entries in the top 200:
#44: Voilà by Barbara Pravi – 1.6 Million streams
#62 : Dark Side by Blind Channel – 1.2 Million streams
#69: SCUM by Go_A – 1.1 Million streams ( the first Ukrainian entry to make it the top-200)
#73: Tout l'univers by Gjon's Tears – 1.1 Million streams.
#87: 10 Years by Daði Freyr – 1 Million streams.
#110: El Diablo by Elena Tsagrinou – 0.9 Million streams.
#125: Je me casse by Destiny – 0.85 Million streams.
#132: Discoteque by THE ROOP – 0.84 Million streams.
#153: Voices by Tusse – 0.78 Million streams.
#156: Mata Hari by Efendi – 0.77 Million streams.
Source: Spotify