Eurovision 2021: Watch Tonight Live From Rotterdam The 2st Semi Final Show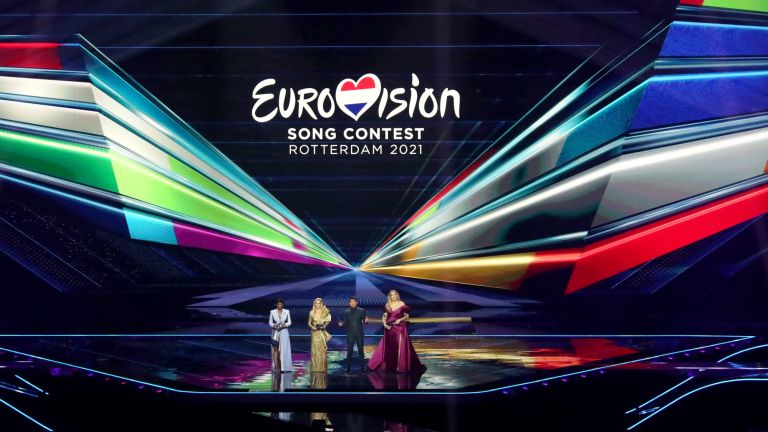 The first semi final show of the 65th Eurovision Song Contest will take place on the Rotterdam Ahoy stage tonight at 21:00 CET.
Everything is ready in Rotterdam Ahoy for the 2st Semi final show. 17 countries will appear on stage, but only 10 of them will get the ticket for the Grand Final on Saturday 22 May. Which ten countries will qualify for the grand final will determined by both the public and the national juries of each country, with 50% share each. The results of the jury have already been decided during yestereday's rehearsal of the jury, but will be announced only after the Grand Final.
Only the 17 participating countries and 3 of the 6 pre-qualified countries (France, Spain and the United Kingdom) have voting rights in this semi-final.
The 17 countries of the second semi final will appear on the Rotterdam Ahoy stage in the following order
San Marino – Senhit (Adrenalina)
Estonia – Uku Suviste (The Lucky One)
Czech Republic – Benny Cristo (Omaga)
Greece – Stefania (Last Dance)
Austria – Vincent Bueno (Amen)
Poland – Rafal (The Ride)
Moldova – Natalia Gordienko (Sugar)
Iceland – Daði og Gagnamagnið (10 Years)
Serbia – Hurricane ( Loco Loco)
Georgia – Tornike Kipiani (You)
Albania – Anxhela Peristeri (Karma)
Portugal – The Black Mamba (Love is on my side)
Bulgaria – Victoria (Growing up is getting older)
Finland – Blind Channel (Dark Side)
Latvia – Samanta Tina (The moon is rising)
Switzerland – Gjon's Tears (Tout L'Univers)
Denmark – Fyr Og Flamme (øve os på hinanden
How to Watch
The second semi-final of Eurovision 2021 will be shown at 21:00 CET. You can watch the show either through the national broadcasters of the participating nations or via the live stream on eurovision.tv and the official Eurovision Youtube Channel.
Take a look at the official 2nd semi final songs recap: