France: The four qualifiers of Destination Eurovision 2019 first semi final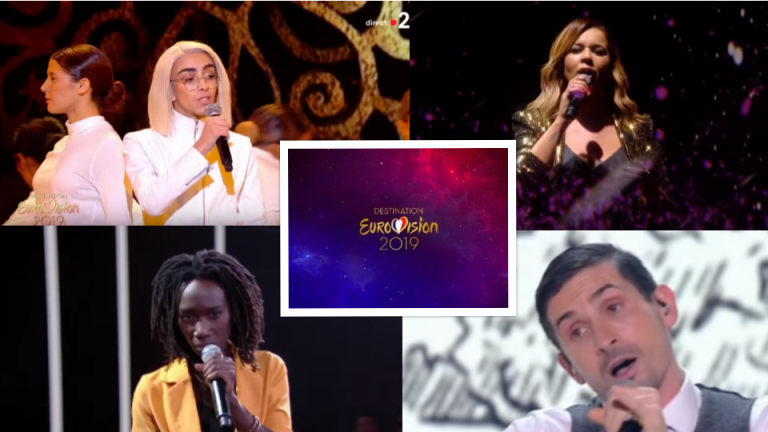 Just some minutes before the first semi final of Destination Eurovision 2019, France's national selection format for Eurovision 2019, was completed. Nine acts competed in tonight's semi final with 4 of them qualifying to the final on January 26.
Tonight's show results we determined 50% by the televoting 50% by a five member international jury  formed by :
David Tserunyan (Armenia)
 Tali Eshkoli (Israel)
Paul Jordan (United Kingdom)
Sanja Vučić (Serbia)
Carla Bughalo (Portugal)
Host of the show was for a 2nd consecutive year French-Canadian singer Garou, while a three member French national jury commented on the the performances without having the right to vote. Namely  the national jury consisted of Christophe Willem, André Manoukian, Vitaa alla successful in France's music scene.
 These are the nine acts and their performances that battled in tonight's semi final to get closer to the Eurovision stage in Tel Aviv:
Apart from their music proposal for Eurovision the nine acts initially performed a cover of a well known French or International song. You can watch their performances as they appreared on stage on the list below:
THE INTERNATIONAL JURY'S VOTES 
THE TELEVOTING'S AND INTERNATIONAL JURY'S OVERALL RESULTS
The 4 acts that qualified to the final on January 26 after the combined votes of the international jury and the televoting are
Silvàn Areg – Le petit Nicolas
The 4 left spots of the finals will be determined in the 2nd semi final show to take place next Saturday on January 19.