Georgia: Sandra Gadelia releases the official music video of her JESC 2020 entry 'You are not alone'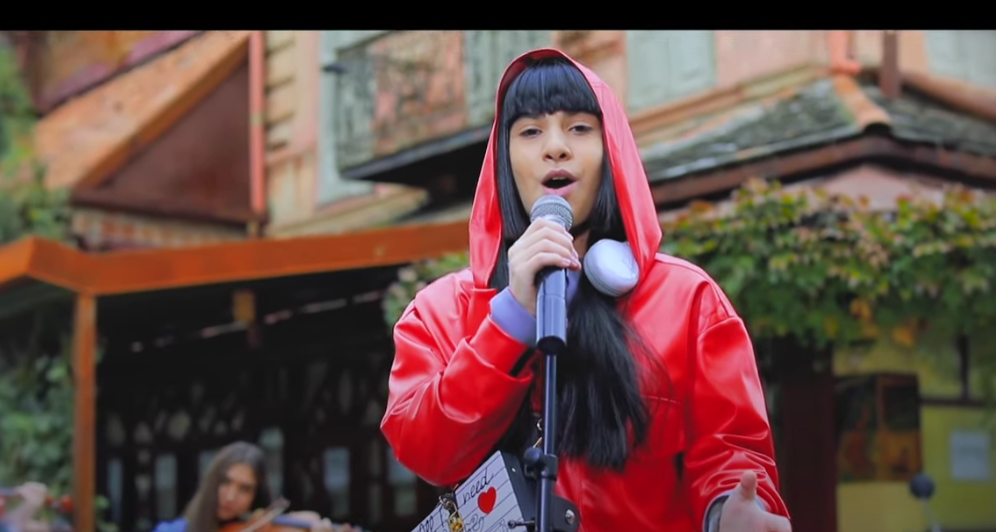 The Georgian Junior Eurovision 2020 representative, Sandra Gadelia, made public today the official music video of her song "You are not Alone".
Sandra Gadelia  won the right to represent Georgia this month at Junior Eurovision in Warsaw, after winning the music TV talent show 'Ranina 2020″, released today the music video of her entry 'You are not alone'. 
Sandra's entry has been written and composed by Giga Kukhianidze and Temo Sajaia , who are no strangers to the Junior Eurovision family as they were responsible for the entries in 2008 and 2010 till 2016. 
About Sandra
Sandra was born in 2010 in Tbilisi where she with her mother, grandparents, cousin and aunt. The Georgian artist says she's had a deep connection to music since she was very little and really loves to sing. 
Georgia in Junior Eurovision 
Georgia participated first time in Junior Eurovision in 2007. The country has won the contest 3 times , namely in 2008, 2011 and 2016. Out of 12 participations it has finished in a top 10 placing 11 times while the worst result came in 2014 when Georgia finished 11th. In 2018 Tamar Edilashvili represented the country with the song Your Voice, which came 8th with a total of  144 points.
Last year Giorgi Rostiashvili won the ticket to represent Georgia in Poland with the song  entitled We Need Love that finished 14th with 69 points, the worst result up to date.