Greece: Stefania concludes filming the official music video of "Superg!rl in Athens
Stefania, the Greek Eurovision 2020 hopeful, has completed filming in Athens the official music video of her Eurovision entry entitled "Superg!rl. On March 1 the song will be officially released. 
As the Greek act confirms herself via her Facebook account, the official music video of her Eurovision entry "Superg!irl" has been filmed in Athens in the New Hotel and different other locations in the Athens such as Flisvos Marina and Fokas Evangelinos' dancing school.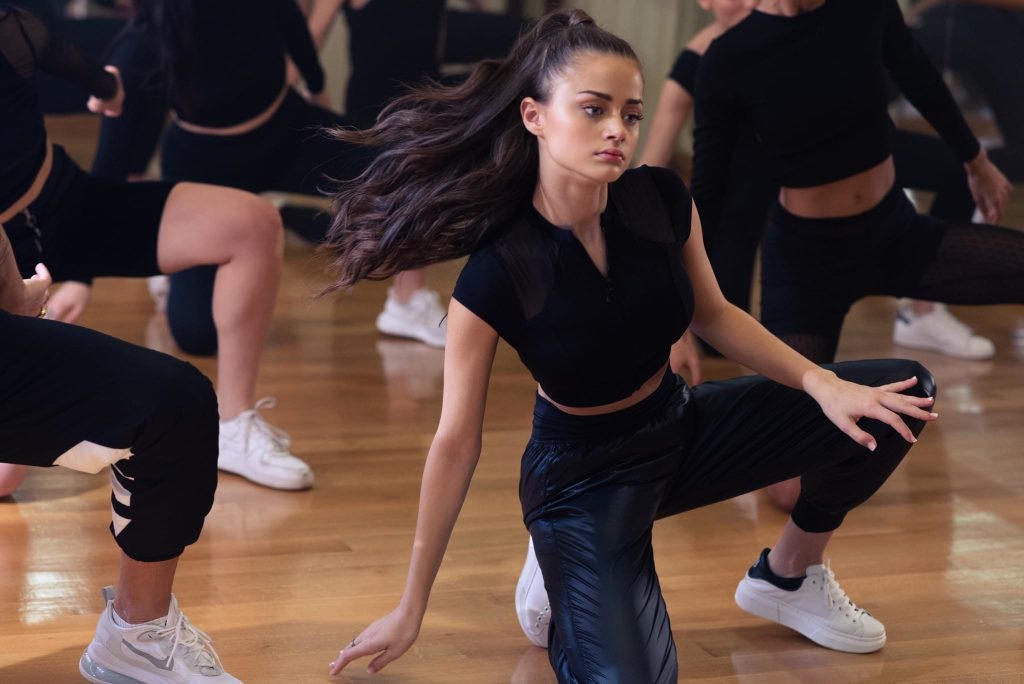 Konstantinos  Karydas was behind the script and direction of  Superg!rl's music video while a team of 80 people were involved in the whole process of filming. The official music video is set to go public during ERT's "Eurovision countdown" show on March 1.
Eurovision 2020 
The Greek national broadcaster selected internally Stefania to represent the country in the 65th Eurovision Song Contes in Rotterdam next May. The so called Eurovision Dream Team consisting of Fokas Evagelinos, Dimitris Kontopoulos and Ilias Kokotos are behind this year's Greek Eurovision entry and act.
Greece is set to compete in the First-Half of the Second ESC 2020 Semi-final on Thursday 14 May in Rotterdam.
A few words about Stefania
Stefania Liberakakis was born 17 December 2002 in Utrecht, also known simply as Stefania, is a Greek–Dutch singer, actress, voice actress and YouTuber.
Stefania is no stranger to the Eurovision family! In 2016 as member of the group  Kisses she represented The Netherlands in στην Junior Eurovision 2016 performing the song  Kisses and Dancin which came 8th.
Earlier, in 2013, Liberakakis was a contestant in the third season of The Voice Kids in the Netherlands. She joined Team Borsato after her blind audition, but was eliminated in the battle rounds. She then joined the children's choir Kinderen voor Kinderen, which she left after two years.
In 2018, Liberakakis released her first solo single named "Stupid Reasons". In 2019, she released three more singles: "Wonder", "I'm Sorry (Whoops!)" and "Turn Around".  From 2018 onwards, she stars as Fenna in the TV-series Brugklas (English: The First Years) and the movie Brugklas: De tijd van m'n leven. She also starred in other Dutch movies, including De Club van Lelijke Kinderen (as singer) and 100% Coco New York (as Lilly).[
In June 2019, she performed a cover of the song "Con Calma" (together with Konnie Metaxa and Ilenia Williams) at the MAD Video Music Awards, which was broadcast on Greek television.
Listen below to her latest sing entitled Turn Around:
The Eurovision Story so far
Greece made its first participation in the contest  in 1974 with Marinela. Since then the country has won one time the competition, in 2005 with Helena Paparizou and her entry  My number one. Since 2004 and up to 2013 the country was one of the most successful countires in the contest, having achieved 9 times a top ten placing. In 2016 it experienced its first non qualifying results since the semi final were introduced, with Argo in Stockholm.
In 2019 ERT opted for an internal selection and selected Katerine Duska to represent the country with her entry Better Love, which eventually finished 21st in Tel Aviv.