INFE Malta: Eurovision Party "Destination Lisbon" held with success
Friday night, INFE Malta held their very first Euroclub Party in Malta.  A strong line up of local artists were confirmed and added to the event's success.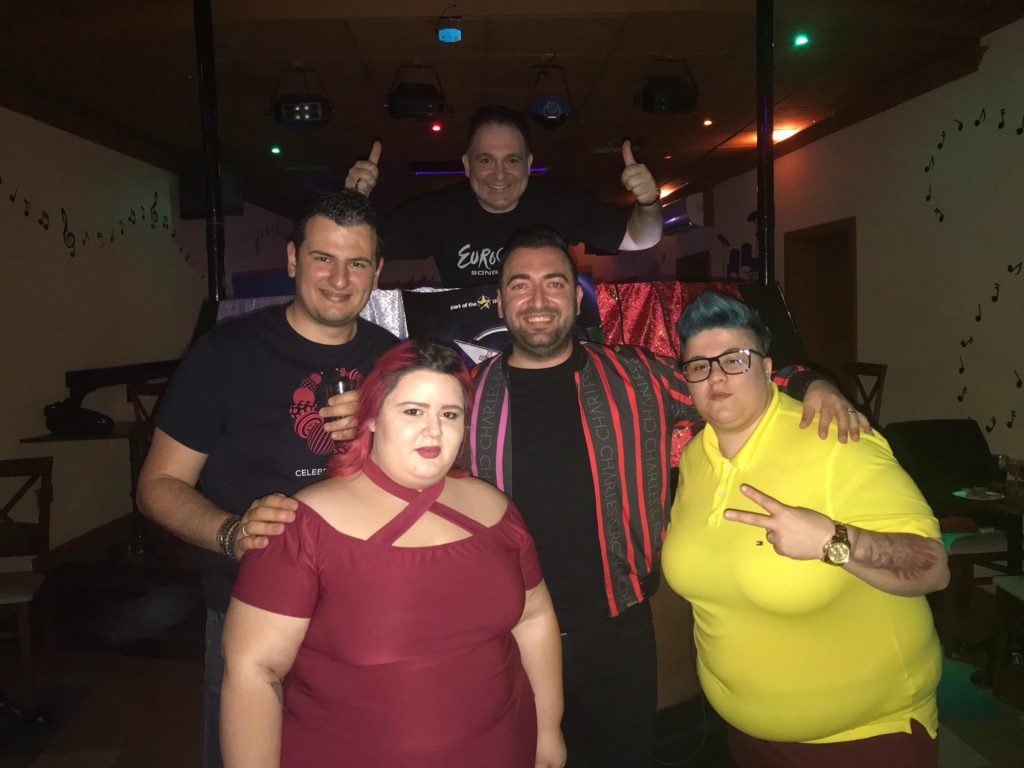 Claudia Faniello the Maltese ESC 2017 representative and one of the highlights in last night's Europarty event stated :
''It is very positive that finally in Malta there is a team of people who will organise Euroclub events throughout the year. I am aware that such events are held abroad by several clubs, however seems in Malta this idea never took off.   Finally, we have INFE Malta which is promising to keep this hype going not only in these few weeks prior to the actual Eurovision Song Contest but throughout the year.''
Fans gathered together at Cesca Club in Marsascala last night having a blast of a time by dancing to popular Eurovision hits, viewing top Eurovision highlights on the screens and enjoying the live performances of several local artists as witnessed in the following live clips.
Claudia Faniello

Mark Portelli – Made of Stars (Cover)

Avenue Sky

Matthew Anthony
Deborah C
Kaya
Danica Muscat

Lyndsay Pace

Dario Mifsud Bonnici
Anna Azzopardi

Aidan

Petra

Rhiannon Micallef

Malcolm Pisani

Sarah Micallef Muscat

Franklin Calleja

WeR1

The event was coordinated by Raisa Pace, Josephine Sacco, Adrian Spiteri and Deo Grech on behalf of INFE Malta.   Deo Grech, coordinator of INFE Malta played Eurovision hits all night long, with a playlist which stretched from Eurovision 1974 winner ''Waterloo'' to top  ESC 2018 favourite tracks among the Maltese fans namely: Israel, Cyprus, Australia, Bulgaria, France, Poland, Sweden, Czech Rep and of course Malta and San Marino.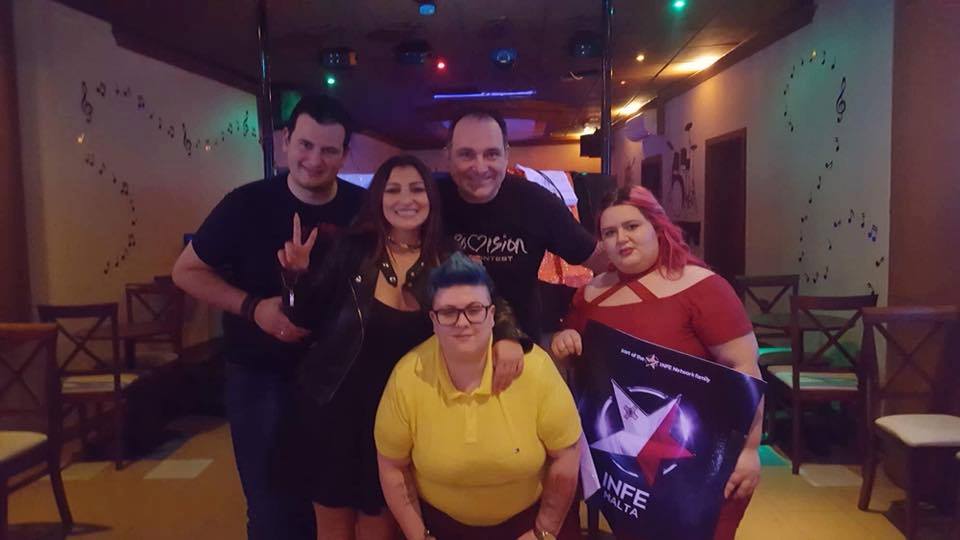 Infe Malta Euroclub Party – the After Hours

All about INFE Malta:
The Maltese club INFE MaltaThe Maltese club was established in 2017.Initially  operated in close partnership with the facebook page #EFM – Eurovision Fans Malta which was first established in June 2016 for all fans who wanted to keep updated with the latest news and gossip from the Eurovision world. With over 5,555 followers the creators of #EFM soon realised that their FB page rose to an unexpected popularity, among the Maltese Eurovision fans leading to join the the newest alternative up growing fan community , that of INFE (International Network Fan Clubs of Eurovision)
Check out INFE Malta's website for more details HERE and follow their Facebook page to get all the news around your favorite song contest and updates on new events.