INFEvision 2017 : Fans cast their votes until 30/11 to determine the winner.
The INFEvision Video Contest is a video song contest held by the International Network of Fanclubs of Eurovision (I.N.F.E.) since 2011 and takes place via the network among the national fan clubs members of INFE, showcasing amazing singers from our home countries in true tradition of the Eurovision Song Contest. You can learn more about the contest on our INFEvision front page link and go like the official page of Infevision on Facebook
In this year's edition 14 nations from across the globe have declared participation and the last two month were submitting their videos into the competition.  They are  the United Kingdom, Malta, Israel, Georgia, Turkey, Greece, Romania, Cyprus, Azerbaijan (Host), Poland, Macedonia, Spain, Mexico, the United States of America. Each club of these countries have selected in an independent way their artists and songs, while Hundreds of thousands of fans will get to see the entries worldwide. Take a look below at this years participants which  can be seen too in all regional sites and social media pages of  INFE fan clubs.
 1. AZERBAIJAN 
 Metaxas – Selene
This is Metaxas' entry for INFE Cyprus. A singer/songwriter who became famous after coming second in the first season of the Greek version of The X Factor. He also wrote 'Firefly' his sisters Eurovision 2009 entry.
Music & Lyrics by Metaxas.
Nathan Goshen – Thinking About It (Let It Go)
INFE Israel showcases Nathan's song as their entry. Born in Lod now living in Tel Aviv, started off in music writing compositions for other singers before winning the musician's "Discovery of the Year" award several years ago.  Music & Lyrics: Gilad Shmueli / Nathan Goshen.
6. F.Y.R.MACEDONIA 
Lithiüm – Grey Diary
This is Lithiüm's entry for INFE FYR Macedonia. A Rock'N'Roll band formed in July 2015. The band performs original music and classic Rock'N'Roll themes. This was their first song released in 2017. The Music, lyrics and arrangement were put together by lead singer Martin Angelovski.
 7. MALTA 
Ira Losco – We Are The Soldiers
Presenting Ira's entry for INFE Malta. A very familiar face having represented the nation in ESC 2002 with '7th Wonder' and again in 2016 with 'Walk On Water'. This song was the third released after her contest appearance with the score composed by the Malta Philharmonic Orchestra.
8. MEXICO 
Natalia Lafourcade – Tú sí sabes quererme
Welcome newcomers INFE Mexico with Natalia's entry for Infevision 2017. She is a pop-rock singer/songwriter who since her debut in 2003 has been one of the most successful singers in the pop rock scene in Latin America. In 2011 she won the 'Best New Producer of the Year' award in the Indie-O Music Awards.
9.POLAND 
Honorata Skarbek – Na koniec świata
This is Honorata's entry for INFE Poland. Another multi-award-winning artist. She has performed with the likes of justin Bieber and starred on the Polish version of Dancing With The Stars.
Music/Lyrics: Honorata Skarbek, Małgorzata Uściłowska, Piotr Siejka 
10.ROMANIA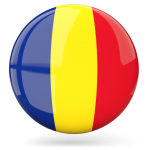 INNA – Ruleta (feat. Erik)
Presenting INNA's entry for INFE Romania. Their best-selling artist. She's received the Balkan Music, European Border Breakers, MTV Europe Music and Romanian Music Awards. Music: Barac Sebastian Alexandru, Botezan Marcel, Ciente David. Lyrics: Apostoleanu Elena-Alexandra, Tchatchoua Frank-Erik, Dia Marius Cristinel, Breyan Isaac 
11.SPAIN 
Fangoria – Fiesta en el Infierno (Party in Hell)
This is Fangoria's entry for INFE Spain. They are a Spanish electropop duo, consisting of Olvido Gara (a.k.a. Alaska, main vocals) and Nacho Canut formed in 1977. This appeared on their re-edited album in February 2017. Originally released in 2016, this quickly became one of their more successful songs.
12.TURKEY 
Aleyna Tilki – Sen Olsan Bari
Presenting Aleyna's entry for INFE Turkey. This song that reached No. 2 on the Turkish and world charts released in July of this year. She reached fame in the sixth season of the Turkish version of the Got Talent TV show ending as a semi-finalist. She's one of the most view national artist on YouTube to date.
13.UNITED KINGDOM 
Peyton – When They Go Low
This is Peyton's entry for the United Kingdom. An American singer living in London who starred in The X Factor UK (2016) where Simon Cowell described him as "just incredible". Peyton's worldwide reputation as a performer/writer has secured him the title of one of House music's most soulful and enduring stars.
 14. UNITED STATES OF AMERICA
Taylor Swift – Look What You Made Me Do
Taylor Swift needs little introduction as INFE USA's entry. A leading contemporary recording artist, she is a mega-multi-award-winner that there are too many to mention! She's sold over 40 million albums and is in The Forbes Top 100 most powerful women list.
RESULTS
Fans around the world can enter the regional sites of the INFE Fan clubs or their social media pages by clicking on the flags on INFE's international site and become part of determining the final winner. The deadline for voting is 30 November and the winner will be announced on December 16 during the online presentation of the event.
Stay tuned on the INFE Network for  exciting activities through the year and as the INFEvision slogan says … Sing With the Wind !!!!