INFEvision Video Contest 2020: Alcatrash to represent Greece with the song "Terma ta psemata"(No More Lies)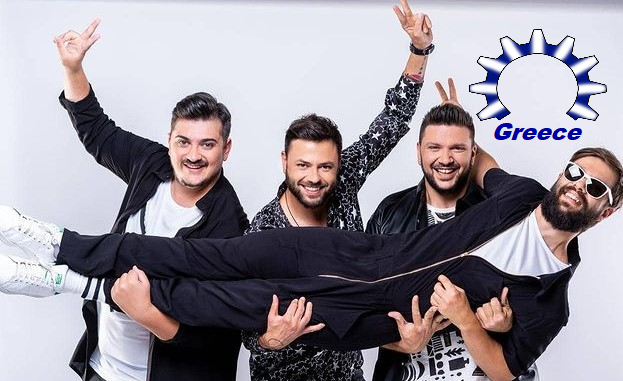 INFEvision 2020, the video contest held by the International Network of Fan Clubs of Eurovision (I.N.F.E) is unfolding this week with the presentation of the competing acts and songs.
The INFEvision 2020 line up continues to unfold with the next representative coming from Greece. The local Greek fan community members of the INFE Network  has selected the group Alcatrash to represent the country at INFEVision 2020 with their song 'Terma ta psemata' ( No more lies).
A few words about Alcatrash
Alcatrash is a band that consist of four members and has met high acceptance in Greece at present time especially among young ages. Namely the band is formed by Petros Pylarinos (vocals), Stavros Kostis (guitar), Andreas Voulgaris (keyboards) and Konstantinos Papaspyropoulos (drums). They all come from the Western Greek city of Patra where they formed the band playing at the beginning at parties, live stages mostly jazz and funky music, expanding their music in more mainstream music genres. During their first apprearance they concentrated on covers of older songs and all time classic hits.
In 2016 they released their first work, a cover of Kaiti Garbi's ( Greece 1993) song "Nai iparxei ego" ( Yes there is me)  with their first original song "Eho xechasi ti pino" ( I've forgotten what i'm drinking) following in June 2017 under the label of Panik Records. In February they drop their new track "Sa Na S'agapao" ( As if i love you) and on November one more single titled "De m'akoumpas" ( You can't touch me).
The band has reached more fame in current tims as part of the most successful afternoon TV show "Kalo mesimeraki" accompanying the tv host Nikos Moutsinas playing old and new hits. Their latest release is "Terma ta psemata" (No more lies) that has been selected as the song to represent Greece in INFEVision 2020.
Watch the official video below:
INFEvision 2020
This year's edition was launched in the first days of October with INFE Romania revealing the INFEvision 2020 slogan "Riding the Ages" . From that point all INFE clubs were given a period until end of October to confirm participation to the host country.  A  total of 19 countries around the globe will eventually be participating in this year's contest, which is a new record number for the competition itself after last year's 18 countries. Unfortunately Armenia and Azerbaijan decided to withdraw due to the war conflict in Nagorno-Karabakh ( Artsakh). 
The Grand final is set to take place on December 19 in the city of Resita in Romania.