Israel: The results of the 3rd "HaKokhav HaBa L'Eurovizion" auditions' show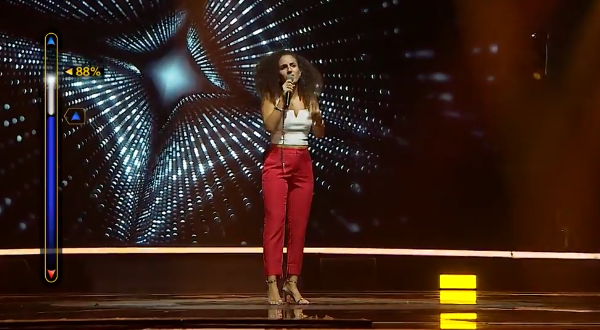 The TV talent show of  HaKokhav HaBa L'Eurovizion , the Israeli version of The Rising Star,  is unfolding week by week reaching last evening its 3rd auditions' show , continuing the host country's quest for its next Eurovision representative.
HaKokhav HaBa L'Eurovizion
HaKokhav HaBa L'Eurovizion is used the latest years by the Israeli national broadcaster as the mechanism to select the country's Eurovision acts. For once again the national selection process to find Netta's successor will stick to previous years' format. Although the broadcaster is sticking to previous national selection format, however some changes have been introduced to the show. In this year's edition the selection of the song that we'll see in Eurovison will be also part of the show. The broadcaster will hold 3 additional shows in order to seek for the next Eurovision entry.
Also the broadcaster will hold a special spin off show to select one act that will qualify directly to the final of HaKokhav HaBa L'Eurovizion. This will be the first time that  Reshet 12 and KAN will be both holding a show to determine the next Eurovision act.
The talent show is continuing with the 3rd round of auditions during which the performing acts should receive a total of 70% out of the maximum voting coming from the public and a jury, in order to pass to the next round. This year's judges that will form the jury are: Assaf Amdursky, Harel Skaat – (Eurovision 2010), Keren Peles, Shiri Maimon – (Eurovision 2005) , Static & Ben El Tavori.
Let go and see which nex five acts that managed to pass through coming closer to their dream to represent the country in Eurovision:
Osher Biton (85%)
Liat Eliyahu (88%)
Klara Sabag (81%)
Shachaf (76%)
Judith Hussein (80%)
If you missed out the previous shows you can take a look at the results of the 1st auditions' show and 2nd auditions' show to catch up with the HaKokhav HaBa L'Eurovizion show.