Italy : Rai1 Director reveals country's future plans for Eurovision.
Italy traveled this year to Kiev having the title of the big favorite to win the contest. Francesco Gabbani  and his song Occidentali's Karma is surely the greatest hit in Italy for 2017 and after Francsco's win in Sanremo Festival, Rai showed its desire to organize the next contest. Of course Francesco's 6th placing on the scoreboard was a huge disappointment for the Italian Delegation but this outcome seems to have made them more decisive for next year's contest than discouraged. Director of RAI 1 Andrea Fabiano revealed future eurovision plans, confirming the conclusion that Italy will pursuit a win in Lisbon.
The more warm way RAI handled this year's participation, is clear not only through the high T.V viewing figures ( more than 14 million Italians viewed at least for one minute this year's contest) but further more from the fact that RAI' s director himself accompanied the national delegation to Kiev.
With his statements lately, he expressed his satisfaction on the t.v viewing of Eurovision in Italy, as Rai climbed to first place on T.V viewing board, surpassing the same time other popular Italian T. V shows. He mentioned that Italy's interest in the contest has raised again and that the country is ready to host the event if it is crowned with victory. He went further stating that already cities had expressed there interest in hosting the contest in case of Francesco's victory. Bologna was one of those cities as he confirmed. Rai officials in Kiev, with who we had short chat with , excluded Rome as a potential host city, mentioning Torino and Florence as more likely to host the event if Italy was to win the Eurovision Song Contest.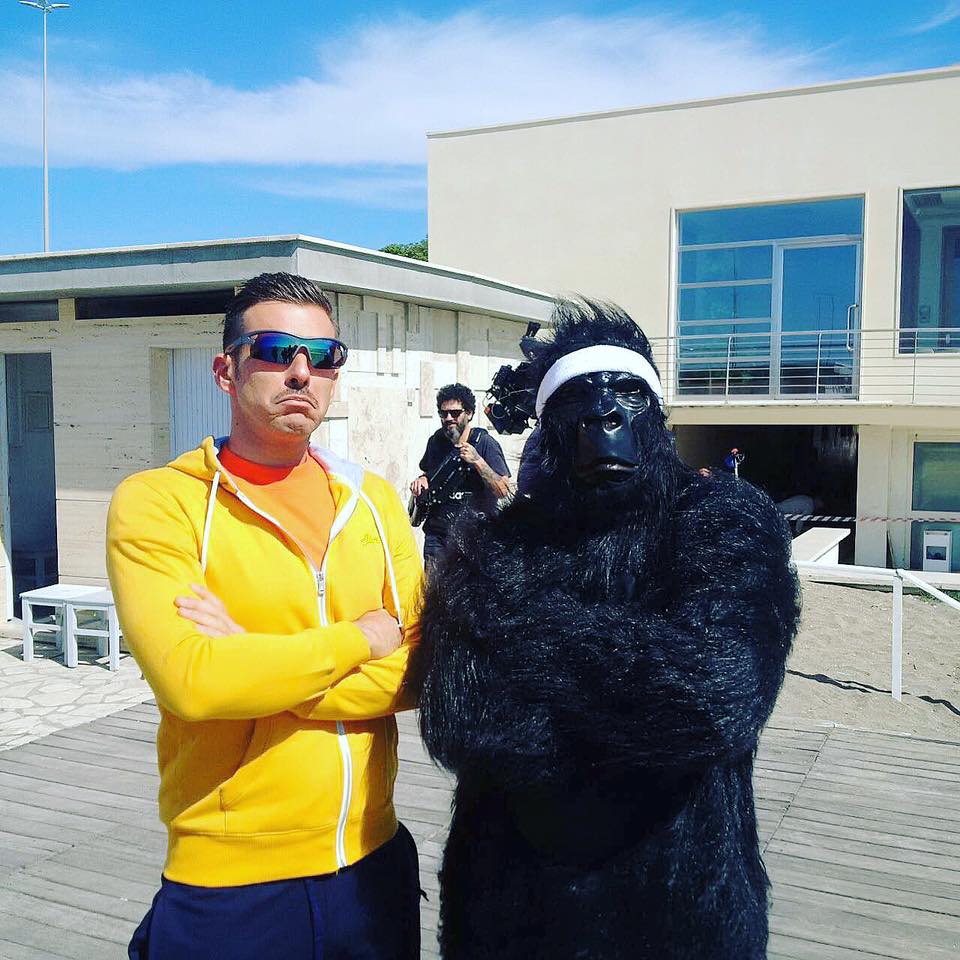 Another thing we heard going around in the press center in Kiev were the discussions held by EBU officials with the two potential winners of the contest, RTP and RAI. According to not confirmed news, there were two different kind of approaches by the national broadcasters : RTP expressed its intention in case of victory to organize the contest in collaboration with Swedish and German producers experienced from previous contests , on the other hand RAI declared that it will rely totally on her own production.
However Italy's interest has raised big time and according to Fabiano's statements they want to modernize their national festival of Sanremo visually, technologically and to improve the level of the participating songs and acts. The objective is to reach Eurovision's high standards on all levels and to that direction is the idea of moving the festival from the historical theater of  Teatro Ariston to a place with a bigger capacity. ( the theater has a capacity of 2,000 people)
ONGOING GABBAMANIA
Meanwhile Francesco Gabbani was in Rai's popular show, Che tempo che fa, performing of course his eurovision entry Occidentali's Karma this time without his gorilla. Francesco might have not won this year's Eurovision contest but his achievement in numbers are non stop.(charts, Youtube etc). In Italy his new album Magellano has gone in 3 weeks time , 4 times silver and these days he is preparing his summer tour.
The Italian artist stated satisfied with the comments and love his been receiving after his staging in Kiev and then the T.V show's host Fabio Fazio thanked him for bringing the forgotten Eurovision Contest in the front line again, gathering million of Italian viewers in front of their TV screens. "For us it's like as if you have won" said Fabio.
Francesco  who had with him the Prize for best song, that the accredited press covering the contest, awarded him with.(Marcel Bezencon Award) The artist stated that most important was that he managed to unite Italians in this effort and to export Italian music to Europe.
You can watch the show with Francesco's performance and interview here 
Francesco Gabbani represented Italy in this year's Eurovision Song contest at achieved a 6th placing in the Grand Final. Remember his performance in the International Exhibition Center's stage some days ago: