Malta: The six acts from the Overs' team that move on to the Judges' Houses round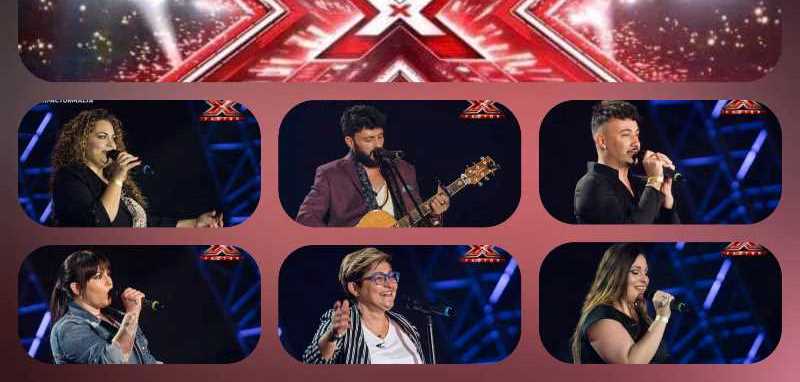 This year X Factor Malta is the successor of  Malta Eurovision Song Contest (MESC) as the format for selecting the country's Eurovision 2019 entry. This Sunday night the show reached to the Chair Challenge for the Overs' team, six of who won a spot in the next phase, the Judge's Houses.
The Chair Challenge Round
After the bootcamp Each group was assigned to a judge as its mentor for the rest of the show . From each goup 6 acts will secure a spot in the next round of Judge's Houses . The previous two Sunday evening we watched the girls' and the boys' teams going through the Chair Challenge and a total of six acts from each group proceed to the next stage of Judges' Houses.
This Sunday night it was time for the Overs to impress their coach ,Ray Mercieca , in order to win one of the six chairs that lead to the Judges' Houses round. A total of 12 acts got on stage and performed songs of their choice. The 11 acts were: Kim Cortis, Janice Debattista, Janice Mangion, Franklin Calleja, Vanessa Sultana, Anna Azzopardi, Laura Bruno, Chris Grech, Anna Faniello, Rachel Tedesco Triccas, Ben Purplle, Petra.
However only six of them got the ticket to the next round. Take a look at who they are and their impressive performances:
Anna Azzopardi- "Son of a preacher man" (Dusty Springfield)
Franklin Calleja- "In the arms of an angel (Sarah McLachlan)
Anna Faniello- Nessun Dorma (Turandot)
Petra- Never tear us apart (INXS)
Ben Purplle- Creep (Radiohaed)
Vanessa Sultana- I am changing (Jennifer Hudson)
You can watch all of the Six Chair Challenge performances here. Next Sunday the Chair Challenge round for the Groups' category takes place filling the last 6 spots for the Judges' Houses round.