MTV EMAs 2018: Margaret, Diogo Piçarra and Annalisa awarded as their countries Best Acts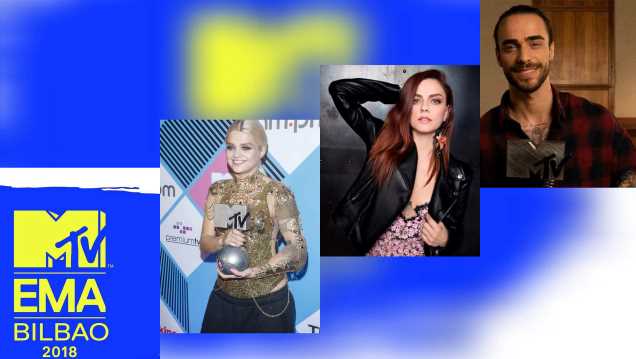 One of the biggest music events , the MTV  European Music Awards took place Sunday evening. The event was held at the Bizkaia Arena  in Bilbao, Spain and was hosted by Hailee Steinfeld.
A significant number of music stars were there , where Cuban-American singer Camilla Cabello tuned out as the big winner of the night with the song  Havana which has conquered the charts worldwide.
As every year , Eurovision stars were nominated in their country's category. Benjamin Ingrosso and  Zibbz alongside with Nadav Guedj were among the nominated names. However the ones that achieved to go home with an award, weren't the acts that had participated in Eurovision but those who have participated in past Eurovision national finals. These were Margaret, Annalisa and Diogo Piçarra
 Margaret won the Awrd for Best Polish Act.  Margaret was a contesntant in the Polish national final in 2016 with her song Cool me down finishing 2nd, and partcipated in this year's Melodifestivalen with the entry In my cabana.
Annalisa, won the Award for Italy's Best Act . Tha Italian artist has participated four times in the Sanremo Festival (2013, 2015, 2016, 2018), In this year's edition she was placed 3rd with her song  Il mondo prima di te 
Diogo Piçarra, took home with him the Award of Best Potuguese Act. Diogo was this year's  Festival da Canção favorite to win, coming first in his semi final but chose to withdraw after his song was accused of being a copy of an older song.