Norway: NRK reveals new Eurovision commentator and its alternative Eurovision 2020 program
The Norwegian national broadcaster, NRK has announced that Marte Stokstad is its new Eurovision commentator that will be presenting us the alternative broadcasts on NRK for this May after Eurovision 2020 cancellation.
After the EBU canceled this year's Eurovision on March 18, which would have  taken place in Rotterdam on May 12, 14 and 16, several radio broadcasters have decided to broadcast alternative Eurovision programs – in addition to the non-competition show Eurovision: Europe Shine A Light on May 16 . Among them NRK will be broadcasting its own special Eurovision shows for April and May.
New Eurovision Comentator
Marte Stokstad is taking over NRK's Eurovision commentary after Olav Viksmo-Slettan and she was scheduled to comment on Eurovision 2020 in Rotterdam. But even though the international contest has been canceled, there will still be special Eurovision broadcasts on NRK throughout April and May.
Marte Stokstad has long experience with both the Melodi Grand Prix and Eurovision. In 2010 and 2012 she was the program manager for the semi-finals and finals of the MGP, and for six years she has been the program manager for the "Address " Eurovision preview shows before the competition's finals.
Project manager Stig Karlsen says:
Marte has everything one would want in a commentator for Eurovision. Driving skill, lots of experience, and not least a genuine love for MGP and Eurovision. She becomes the perfect "toastmaster" for the world's biggest music show. Marte will be able to balance the dissemination of party, humor and the seriousness of the competition in a great way.
The new commentator is already looking forward to Eurovision 2021. At the same time, she has plans for this year and says:
Of course it's almost time to make a debut as a commentator! Olav Viksmo-Slettan has already given me good tips, which I am very happy about. He has done a brilliant job for ten years, and it is a great honor that he now passes the ESC fire on to me. Although it must now burn a bit at idle until the final next year.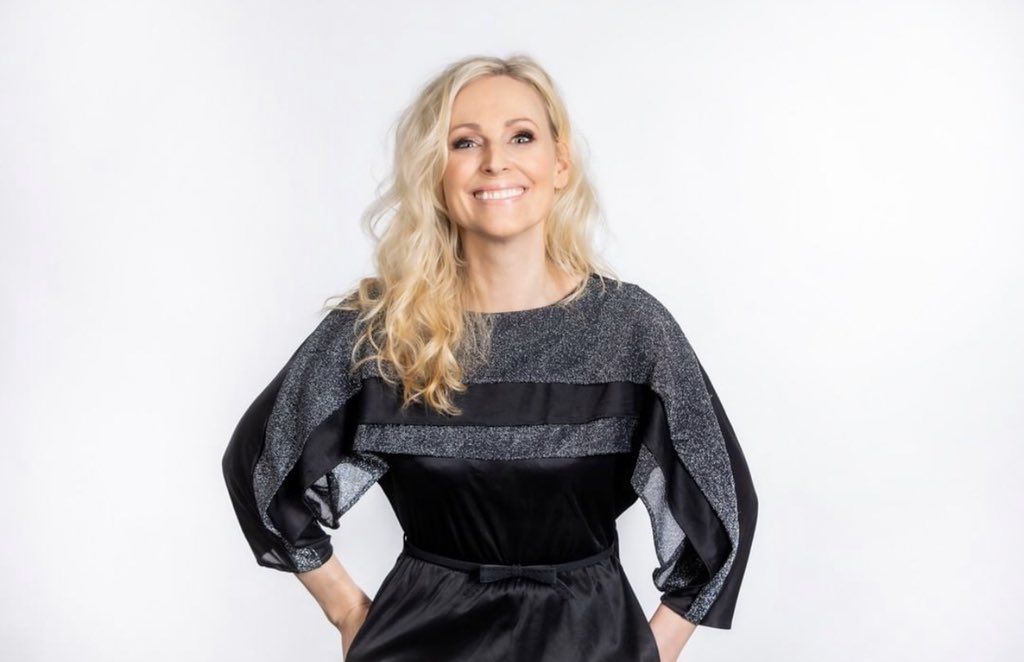 The Alternative Eurovision programs
Address Europe
Already yesterday , Saturday 18 April,  appeared on our tv screens  the preview show "Address Europe". The program series replaces "Address Rotterdam" which should have been broadcast initially and is an established traditional preview show, introducing each year's competing entries.  The show saw a panel conisted of  editor Ingeborg Heldal, former MGP general Per Sundnes, artist Bendik (Silje Halstensen) and stylist Jan Thomas, as well as some dedicated fans, comment on the ESC 2020 entries and other elements of waht was supposed to be the 65th edition of the contest.
Eurovision weekend on NRK in May
MGP and Eurovision are engaging like never before, and now that this year's Eurovision Song Contest has been canceled, many will find comfort in NRK getting ready for Eurovision weekend on May 15 and 16.
On Friday, May 15, NRK will host an alternative Eurovision competition in which TV viewers will have the opportunity to vote and determine this year's Norwegian winner of Eurovision. In a live TV show, program manager Marte Stokstad invites the fans to a party. In addition to videos and polls at this year's Eurovision artists, there will be guests and music in the studio. The program will also pay tribute to this year's MGP winner Ulrikke.
 The vote on this year's Eurovision songs will start at nrk.no/mgp in May. A final show with the nations receiving the most online votes  durong which they will compete for the winning title during the television broadcast.
Europe: Shine A light
NRK will be joining the rest 45 countries and will be broadcasting EBU's alternative and live show "Eurovision: Europe Shine a Light". The program will not be a contest to declare a winner, but will instead pay tribute to all the artists who were to participate in the cancelled Eurovision Song Contest 2020.
News Source: nrk.no
Photo cover: JULIA MARIE NAGLESTAD / NRK