Russia: Listen to Sergey Lazarev's Eurovision 2019 entry "Scream"
The song that  Sergey Lazarev will perform in Tel Aviv next May representing Russia, entitled Scream, was released this afternoon with its offcial music video.
Listen to Sergey's second Eurovision entry below:
Sergey Lazarev isn't returning alone but he is be back with the whole so called Dream Team that was behind his first Eurovision participation and entry  You're the only one.  Namely, Philipp Kirkorov and Dimitris Kontopoulos are signing the composition of the song, while the lyrics are written by Mary Sharon Vaughn.  Fokas Evangelinos will be responsible  of the staging while the man on the vocals will be once again Alex Panayi  and behind the production team is Ilias Kokotos. The videoclip was directed by Konstantin Cherepkov. His song has been recorded in Moscow with the Moscow Philarmonic Orchestra at the Mosfilm Music Studios.
ABOUT SERGEY
Sergey Lazarev was born in 1983 and is a celebrated Russian singer, actor and TV presenter. At the age of  17, Sergey formed the group Smash!! along his friend Vlad Topalov. At the end of 2004 Smash!! split up at the peak of their success, hereafter Sergey Lazarev pursued a solo career.
His first solo album Don't Be Fake became a bestseller. In 2010 Sergey signed a record contract with Sony Music Entertainment. Sergey won the most prestigious music and theater awards in Russia. In 2015 Sergey Lazarev won all possible Russian music awards, including the First Russian National Music Award as the Best Singer of the Year. The tickets for his 2016 tour The Best in more than 55 cities in Russia were sold out almost immediately after announcement.
Sergey Lazarev tried to participate at the 2008 Eurovision Song Contest when he competed in the Russian national final with his entry Flyer, but lost out to Dima Bilan who went on to represent Russia in Belgrade and gave Russia its 1st Eurovision victory.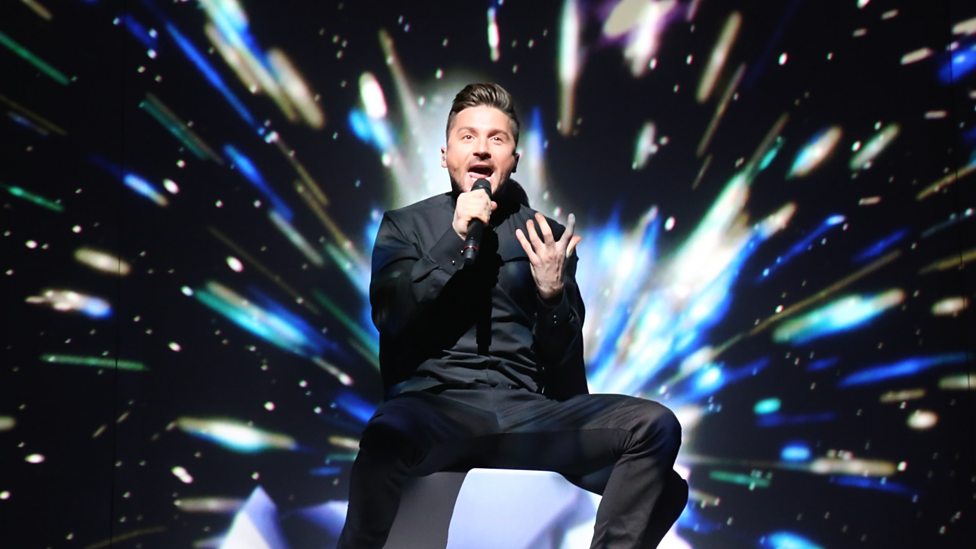 In 2016 he was selected via an internal selection in order to fly the Russian flag at the 2016 Eurovision Song Contest. He won the public televoting and placed 3rd in the overall results with the jury votes added.
THE STORY SO FAR
Russia debuted in Eurovision in 1994 and has gone on to be one of the most successful countries in the contest. Since the mid-00s Russia has had a string of strong results including their first and only victory in 2008. Dima Bilan won the contest in Belgrade, Serbia with the song "Believe" taking the contest to Moscow in the following year. In 2015 and 2016, Russia finished in 2nd and 3rd place respectively in the final.