San Marino: SMRTV confirms partcipation but leaves out 1in360 as national selection format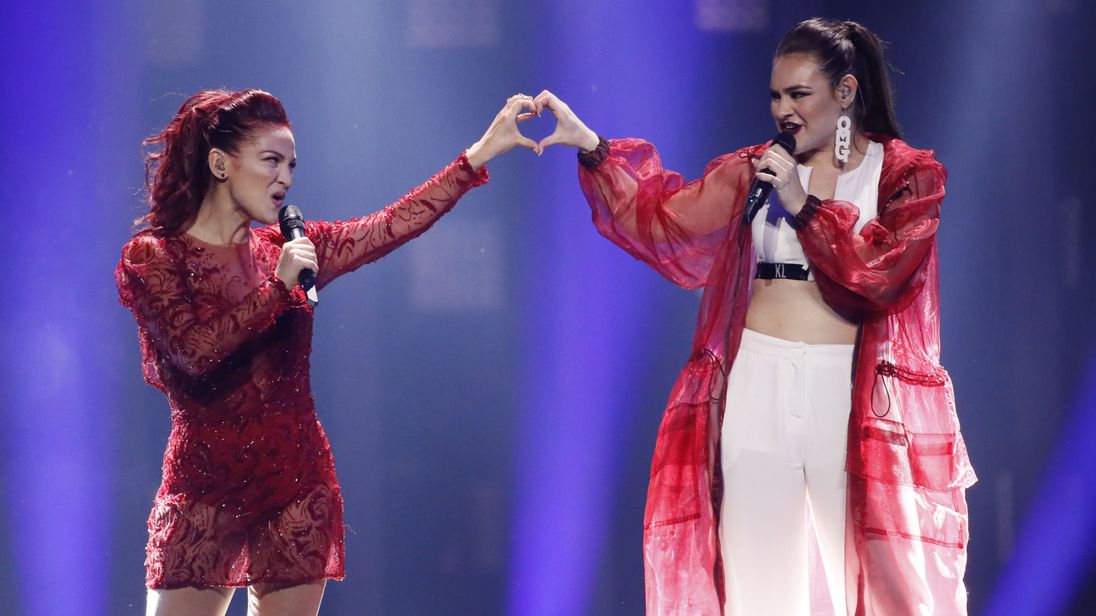 The Sammarinese national broadcaster, SMRTV, has confirmed it's participation in the forthcoming Eurovision Song Contest next May in Tel Aviv.
One of the last to confirm but not least , San Marino had made its way and the Broadcaster SMRTV released a short statement earlier today announcing their intention to participate in next year's contest in Tel Aviv.
Head of Delegation Alessandro Capicchioni commented, "Considered the peculiarity of the place, Tel Aviv will surely be a special edition. We'll do our part by doing our best."
What About 1in 360
Shortly after San Marino confirmed their participation, the organisers of the talent show made a statement on Twitter. They said that the "the bigger selection show we had in mind will not materialize for Eurovision 2019."
1in360 signed off their tweet with "Talk to you next year!", implying that they may now be aiming for a 2020 show.
Unfortunately, the bigger selection show we had in mind won't materialize for Eurovision 2019. But fear not, your favorite country, San Marino, will participate in a different format – we'll leave San Marino RTV to reveal the details. Talk to you next year!

— 1in360 (@1in360talent) November 6, 2018
This latest statement came after early producers' updates that they do have plans for a second edition of 1in360. They even suggested that a "much bigger show" was in the works, coming either in 2019 or 2020.
This will be the country's tenth participation in the contest following their debut in 2008 and subsequent return in 2011.
San Marino in Eurovision
San Marino debuted in the Eurovision Song Contest in 2008 with Miodio and is yet to win the event. The landlocked country has participated in Europe's favorite television show 9 times and has only made it to the Grand Final once, in 2014 when Valentina Monetta placed 24th in the Grand Final.
Valentina has flow the Sammarinese flag at the Eurovision Song Contest four times ( 2012, 2013, 2014, 2017).
In 2018 the Sammarinese broadcaster came up with a fresh and innovative approach to select its Eurovision act and entry for Lisbon, an online international national selection 1 in 360.
Jessika Muscat and Jennifer Brening won the 2018 Sammarinese national final and defended the Sammarinese colours at the Eurovision Song Contest in Lisbon with their entry  Who we are. Despite a great performance San Marino failed to qualify to the Grand Final for the fourth consecutive time.
source: ESCToday