Serbia: Sanja Ilić & Balkanika will fly to Lisbon with the song Naša deca
"Beovizija  2018", the Serbian national final for this year's ESC representative took place tonight. The combination of public and jury voting declared Sanja Ilić & Balkanika with their song Naša deca , which will represent Serbia in the upcoming Eurovision Song Contest in Lisbon next May.
The show was aired live from Sava Centar in Belgrade.
After several years, Serbia's public broadcaster,RTS, decided to select this year's  representative through the Beovizija  music contest. Beovizija has been running since 2003 and it was also used as the country's  national selection process in 2007 (Marija Šerifović – 1st place), 2008 (Jelena Tomašević – 6th place) and 2009 (Marko Kon – 10th place in the second semifinal).
This year, RTS received a total of 75 entries, and  a special jury concluded in 17, which they competed tonight:
Here some shots of tonight's competing performances:
The winner was determined by a combination of 50-50% of public and jury voting. The overall results in the first 5 placings were following:

The show tonight had a lot of Serbian and Montenegrin Eurostars  as guests , who performed past Serbian and Montengrin  Eurovision entries . Among them Jelena Tomosevic (Oro- Serbia 2008), Bojana Stamenov (Beauty Never Lies-Serbia 2015), Knez (Adio – Montenegro 2015), Sergej Ćetković (Moj Svijet-Montengro 2014) and last year's representative Tijana Bogićević -(In Too Deep (Serbia 2017).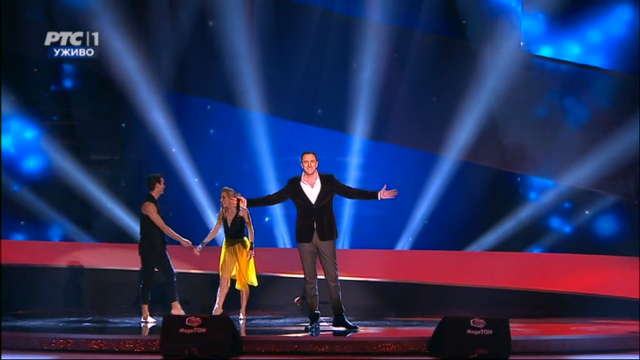 Lets remember tonight's winning performance of Beovizija  2018  and Serbia's next ESC 2018 entry: