Spain 2017: Manel Navarro will Represent Spain At Eurovision
The grand final of Spain took place on 11 February 2017 at the VAV studios in Leganés, Community of Madrid, hosted by Jaime Cantizano.
The six artists that participated in the show tonight were:
Manel Navarro was the winner of the competition with the song "Do it for your lover", was determined by a combination of the votes from the public via televote, SMS and app voting (50%) and the votes from an in-studio jury panel (50%) consisting of television and radio professionals.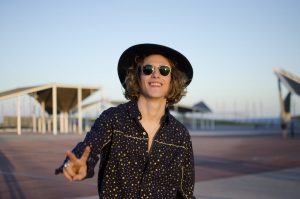 In case of a tie, the jury panel was assigned the role to decide the winner in a second round of voting.
Manel Navarro and Mirela both obtained 58 points, and two of the three panel members voted for Manel in the tie-break.
The members of the jury panel were:
Xavi Martínez
Virginia Rodríguez
Javier Cárdenas
Results (from wikipedia)
Objetivo Eurovisión 2017 – 11 February 2017
Draw
Artist
Song (English Translation)
Songwriter(s)
Jury
Televote
Total
Place
1
Manel Navarro
"Do It for Your Lover"
Manel Navarro
34
24
58
1a
2
LeKlein
"Ouch!!"
David Ascanio, Vanesa Cortés, Albert Neve, Abel Ramos
22
30
52
3
3
Paula Rojo
"Lo que nunca fue" (What never was)
Paula Rojo, Álvaro Bárcena
21
18
39
6
4
Mario Jefferson
"Spin My Head"
Chris Wahle
25
15
40
5
5
Maika
"Momento crítico" (Critical moment)
Rafael Artesero, José Juan Santana
20
21
41
4
6
Mirela
"Contigo" (With you)
Tony Sánchez-Ohlsson, Isaac Luke, Ander Pérez
22
36
58
2a