Spain: Pastora Soler and Blas Cantó join forces in their new single "Mi Luz"
Former Spanish Eurovision representative, Pastora Soler has teamed up with the ESC 2021 Spanish hopeful, Blas Cantó  and have released the new single "Mi Luz".
Pastora Soler , the Eurovision 2012 act has joined forces with next year's Spanish representative, Blas Cantó in a brand new single titled "Mi Luz" ( in English "My light" ) . The new song is included in the Pastora's new album "Sentir" . 
Behind the song's composition are Pablo Cebrián, Conchita and Luis Ramiro while its music video was directed in Madrid under the guidance of Francis Viñolo who is Pastora's husband. 
A few words about the artists
PASTORA SOLER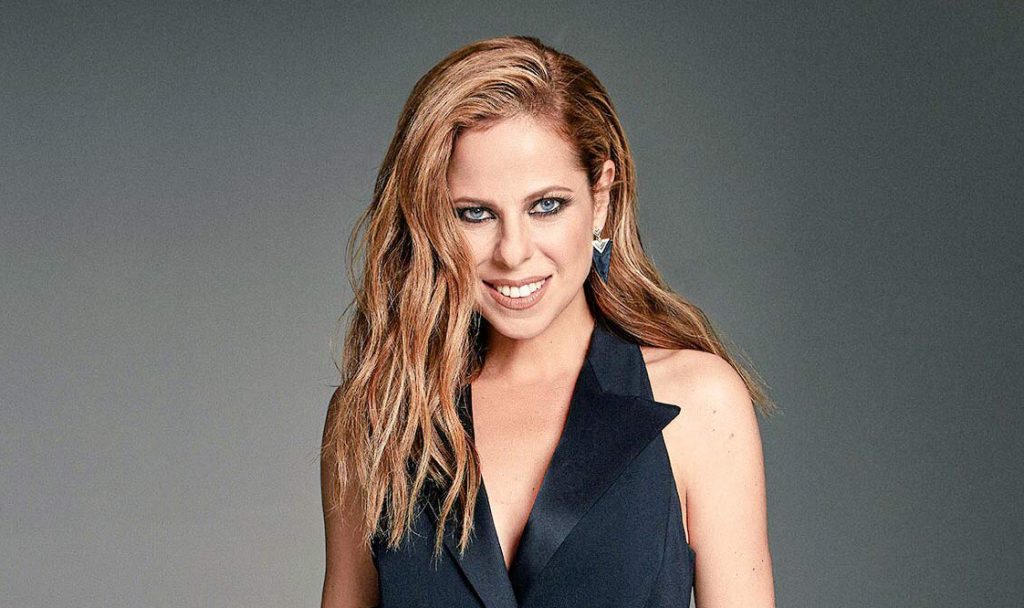 María del Pilar Sánchez Luque, better known by her stage name Pastora Soler was born 28 September 1978 in Coria del Río, Seville  . Apart from a singer she is also a songwriter and her compositions usually mix copla or flamenco with pop or electronic music.
In 1994 she was signed to the record company Polygram to release her first studio album, Nuestras coplas, which consisted of covers of ten classical copla songs by León or Quiroga. Pop and commercial sounds arrived in 1996 with her second album, El mundo que soné, which was the last she published with Polygram. Until then she has released ten more studio albums becoming one of Spain's most popular singers Namely  Fuente de luna ( 1999- #1 Spain, x1 Platinum) , Corazón congelado (2001- x1 Spain: Platinum),  Deseo ( 2002 – x1 Platinum) , Pastora Soler (2005- #18 Spain) , Toda mi verdad (2007 – #13 Spain),  Bendita locura (2009- #8 Spain), Una mujer como yo (2011 – #3 Spain) , Conóceme (2013 – #2 Spain) , La calma ( 2017 – #1 Spain, x1 Gold) ,  Sentir (2019 -#4 Spain)
Soler represented Spain in the Eurovision Song Contest 2012 in Baku, Azerbaijan with the song "Quédate conmigo" and came in 10th place.
BLAS CANTΟ
Blas Cantó is a Spanish singer born on October 26, 1991. He came to fame as member of the Spanish group Auryn, but since 2017 has followed a solo career. In 2000, at the age of 8, he had participated in the children's  talent show Veo Veo . Back in 2004 he competed in the Spanish national final , Eurojunior, for the Junior Eurovision with the song "Sentir", but came second behind María Isabel, who eventually won that year's Junior Eurovision Song Contest.
In 2009, ο Cantó he founded the boyband Auryn alongside with Álvaro Gango, Carlos Marco, David Lafuente and Dani Fernández. In 2011,the band competed in the country's national final  Destino Eurovisión  and reached the top 3 placings but Lucía Pérez was the one to win the golden ticket to Dusseldorf.
After Auryn's participation in Destino Eurovisión came their first single "Breathe in the Light" in 2011,followed by their debut album Endless Road, 7058 in 2012. Both reached top 10 positions on the Spanish charts. Next album in 2013 was entitled  Anti-Heroes which topped the spanish charts and went platinum. The boyband's thrid album  Circus Avenue also topped the charts remaining in the first place for five consecutive weeks. Just even months before the group break up they released their fourth album Ghost Town in December 2015. In July Canto participated in the 5th edition of  Tu Cara Me Suena ( Your Face Sounds Familiar ) which he won with 55%. Just some days after Auryn announced that they are breaking up as its members had opted for solo career. Cantó released his debut single "In Your Bed" on March 3 the same day the  Tu Cara Me Suena  final took place.
On March 9, 2018, released his spanish  single "Él no soy yo" while on 14 Speptember 2018 he released his first solo album entitled Complicado, topping the Spanish Album Charts.
In October 2019, the Spanish act was internally selected by RTVE to represent Spain at Eurovsion 2020 in The Netherlands. Blas was suppose to perform his entry "Universo" in Rotterdam but due to the coronavirus outbreak the contest was cancelled. Just a couple a days before the Spanish broadcaster re confimred that Blas will represent the country at Eurovision 2021.