Sweden: Cornelia Jakobs selected for Eurovision 2022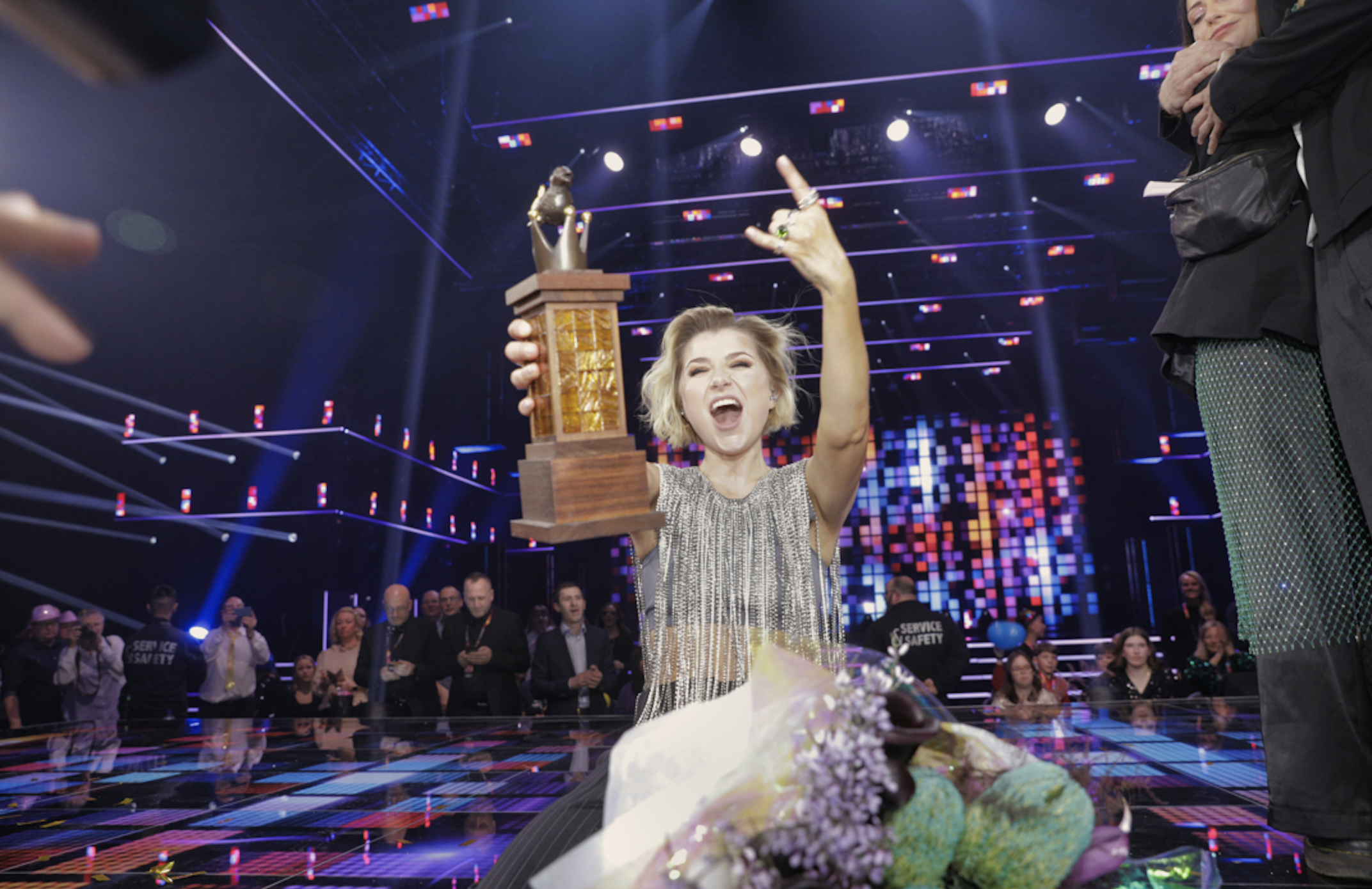 Cornelia Jakobs is the big winner of Melodifestivalen 2022 and will represent Sweden at Eurovision 2022 with the song "Hold Me Closer".
The show took place in Stockholm, at the Avicii Arena, and the presenter of the show was Oscar Zia. A total of 12 contestants compete in the national final Melodifestivalen 2022.
The 12 contestants appeared on stage in the following order:
1.Klara Hammarström – Run To The Hills
2.THEOZ – Som du vill
3.Anna Bergendahl – Higher Power
4.John Lundvik – Änglavakt
5.Tone Sekelius – My Way
6.Anders Bagge – Bigger Than The Universe
7.Robin Bengtsson – Innocent Love
8.Faith Kakembo – Freedom
9.LIAMOO – Bluffin
10.Cornelia Jakobs – Hold Me Closer
11.Cazzi Opeia – I Can't Get Enough
12.MEDINA – In i dimman
The results
The result was determined by a combination of public vote and international jury with a 50% share each,which consisted of the following countries:
The Netherlands
Finland
Spain
Australia
Czech Republic
Ireland
Israel
Italy
The votes of the international jury were first announced with the scoreboard of the jury as follows:
The overall result was completed with televoting votes added by those of the jury, after which Cornelia Jakobs won and is the representative of Sweden in Turin, leaving in second place Anders Bagge and in third place MEDINA:
News Source: SVT/ Aftonblandet
Image:Annika Berglund / SVT