Ukraine: Mélovin to Lisbon with the song "Under the Ladder"
The final of Ukraine's Eurovision 2018 national selection, Vidbir, finished a few minutes ago, declaring as the next Ukrainian representative Mélovin  with his song Under the Ladder.
Before reaching to the final a total of 18 acts competed in two semi final rounds. From each semi final 3 acts were determined by the audience and jury to qualify to the final. Tonight we watched 6 finalists battle for the golden ticket to Lisbon.
Host of the final was  Serhiy Pritula and the show was aired live from Kiev.
The competing entries of tonight's final were:
Public and jury voting  determined the final winner. The jury consisted of Jamala (ESC 2016 winner), Andriy Danylko (Ukraine's ESC 2007 representative ) and Eugene Filatov (singer, producer and the founder of the group Onuka).
ESC 2016 winner, Jamala, apart from being the member of the jury will perform in stage her new song  Krila.
The Overall results of tonight's final developed after the jury and public voting as pictured below: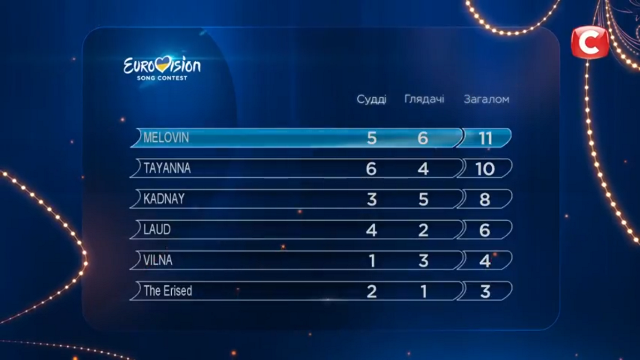 Enjoy below the winning performance of Mélovin and his song Under the Ladder: